Dir: Jonathan Demme. US. 2011. 87mins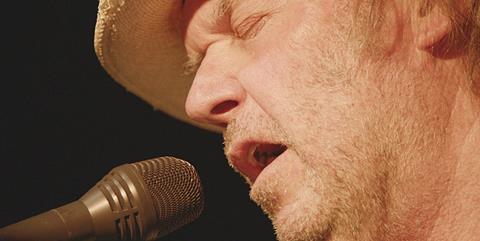 Jonathan Demme's third concert film with Neil Young in six years provides a close-up look at the rock iconoclast doing an intimate, though not necessarily quiet set on his 2011 solo tour. Serious fans who are used to the singer-songwriter's uncompromising ways will certainly want to see the film, at home if not in cinemas. But Journeys may be a bit too far from the middle of the road to attract as big an audience as Demme's 2006 performance documentary Neil Young: Heart Of Gold.
The music is intercut with footage of auto-enthusiast Young driving from the small Canadian town where he grew up to Toronto's Massey Hal.
After screening at last year's Toronto festival - where Sony Pictures Classics took rights for most of the world - and this year's Sundance, Journeys gets a limited theatrical release in the US, where Heart Of Gold grossed $1.9m, on June 29 (Demme's 2010 Neil Young Trunk Show didn't register at the domestic box office). The strength of Young's global fan base should result in decent runs in a number of international markets.
Shot at the end of Young's tour in support of his critically praised 'folk-metal' album Le Noise, the concert mixes songs from that album with a few old favourites and some rarely heard or unreleased numbers. Young plays completely solo, accompanying himself mostly on treated acoustic or overdriven electric guitar, and while there are a few duds in the set the approach works well on several of the oldies and the stronger new songs.
l, where the gig takes place. The journey isn't particularly revealing but it does give Young the chance to spin some of the funny stories he usually delivers on stage.
Demme and cinematographer Declan Quinn (Leaving Las Vegas) shoot most of the show in mid shots or close-ups that accentuate the intimate feel, only gradually letting the hall and the audience become part of the film. Most unsettlingly intimate are the shots from a camera, apparently mounted on the mike stand that captures the lower half of Young's grizzled face and, at one point, a gob of his spit.
Production companies: Shakey Pictures, Clinica Estetico, SalesForce Films
Worldwide distribution (exc Latin America): Sony Pictures Classics
Producers: Jonathan Demme, Elliot Rabinowitz
Executive producers: Marc Benioff, Bernard Shakey
Cinematography: Declan Quinn
Editor: Glenn Allen