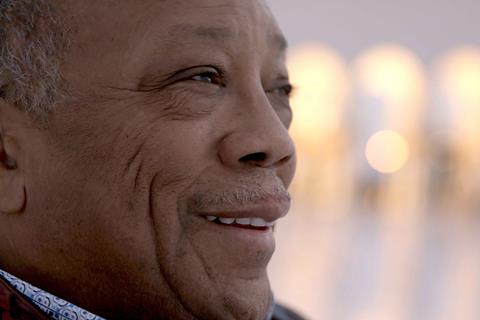 Netflix has picked up Quincy, a documentary about musician and producer Quincy Jones directed by Jones's actor-writer daughter Rashida Jones and Alan Hicks.
The documentary will launch globally on Netflix on September 21 and get a limited theatrical release.
Mixing contemporary and archival footage, the film looks at Quincy Jones' 70 years as a force in music and pop culture, a life in which he has mentored young talents including Lesley Gore, Michael Jackon, Oprah Winfrey and Will Smith.
The film is produced by Paula DuPré Pesmen with Jane Rosenthal and Berry Welsh from Tribeca Productions and Adam Fell from Quincy Jones Productions serving as executive producers.
Rashida Jones commented: "It's rare that somebody who has lived as much life as my dad is still interested in growing and knowing the next generation. He is such a man of action and accomplishments, but we were so lucky to spend real time with him, to let him reflect on life and the larger picture. I feel honoured to be able to share that with audiences all over the world."
Netflix vice president of original documentaries Lisa Nishimura added: "It's a rare opportunity to be able to present the definitive story of someone who has for over seven decades, not just influenced, but altered the course of culture. Combining his God-given creative gift with a near maniacal work ethic, Quincy Jones has done just that, marshalling every expression of the arts to their full potency resulting in everything from Thriller to The Color Purple."