Labs take place over two sessions at Sundance Resort, Utah, in July.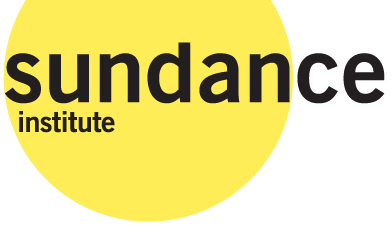 Sundance Institute has announced the eight projects selected for its annual Documentary Edit and Story Labs.
The Documentary Edit and Story Lab is centred on nurturing non-fiction storytellers during the later stages of post-production.
The selected projects are:
Always In Season (US) Jacqueline Olive (director)
Charm City (US) Marilyn Ness (director), Don Bernier (editor)
Facing The Dragon (Afghanistan/US) Sedika Mojadidi (director), Sinead Kinnane (editor)
Freedom Fields (UK/Libya) Naziha Arebi (director), Alice Powell (editor)
Impeachment (Brazil) Petra Costa (director), Jordana Berg (editor)
The Infiltrators (US) Cristina Ibarra (co-director/co-editor), Alex Rivera (co-director/co-editor)
People's Republic Of Desire (China/US)Hao Wu (director), Nanfu Wang (editor)
Warrior Women (US) Christina D. King (co-director), Elizabeth Castle (co-director), Kristen Nutile (editor)
Overseen by documentary film programme director Tabitha Jackson and Labs director Kristin Feeley, each lab connects independent director and editor teams with seasoned documentary filmmakers acting as advisors.
For the second year the Lab will host writers-in-residence Eric Hynes and Logan Hill in a programme designed to bring film critics and non-fiction filmmakers together to forge a deeper understanding of non-fiction film through immersion in the creative process.
The Lab is part of the 26 residential Labs the Institute hosts each year to discover and foster the talent of emerging independent artists in film, theatre, new media and episodic content.

The Labs take place at the at Sundance Resort in Utah from June 23-July 1 and July 7-15.
Creative advisors for the first session include Robb Moss, Carol Dysinger, Andrea Chignoli, Carla Gutierrez, Mary Lampson, Bill Ross, and writer-in-residence Hynes.
Creative advisors for the second session include Kate Amend, Erin Casper, Lewis Erskine, Jonathan Oppenheim, and writer-in-residence Hill.

"This vibrant array of projects illustrates the power of documentary filmmakers to use the language of cinema to tell untold stories, challenge and change perspectives and use their independent voice to speak truth to power," Jackson said. "Convening these directors and editors, to refine and hone their craft with the help of our creative advisors, will we hope fuel their bold and pivotal work at this critical moment."
For more information, click here.