The programme aims to attract, train and certify French, American and international screenwriting talent.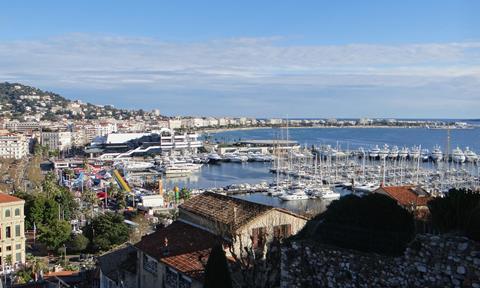 Cannes City Council, Université Côte d'Azur, Vivendi and Canal+ have created the Cannes - Vivendi/Canal+ Storytelling international chair.
This chair will be financed by Vivendi as part of Cannes' future university complex, with the aim of training screenwriters in partnership with UCLA TFT (University of California Los Angeles, School of Theater, Film and Television).
Starting in 2018, the chair will set up the Storytelling Institute, a first training course in screenwriting, in partnership with the Association Française du Festival International du Film and UCLA TFT.
For its first session, the Storytelling Institute, which will be based on campus and in municipal facilities, will provide about 10 students with classes and coaching from leading screenwriters and producers.
The students will be required to complete the first draft of a feature film screenplay in six weeks, with instruction from UCLA TFT and Université Côte d'Azur (UCA) specialists, including two weeks of master classes and special screenings that revolve around the Cannes Film Festival.
Other courses in television series and team writing will follow.
For Cannes City Council, the initiative marks a major milestone in its plan to develop a technology park for video technology and the creative economy in the city's western quarter.
UCA will provide training for 1,000 students at this technology park, with courses focusing on writing and creating content relating to the city of Cannes.
More information can be found at www.cannes-storytelling.com.