EXCLUSIVE: Singer in talks to make feature film acting debut for director of her latest single Hello.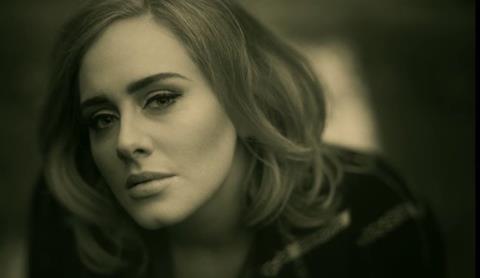 Superstar British singer Adele is in talks to make her feature film debut in Xavier Dolan's anticipated English-language drama The Death and Life of John F. Donovan.
The multi-platinum selling singer-songwriter previously collaborated with French-Canadian wunderkid Dolan on the singer's music video Hello, which shot to number one at the UK and US charts when released last month.
The singer has recently expressed a desire to act in movies and team up again with Dolan who is lining up his next film to shoot in spring 2016.
The singer recently told UK radio station Kiss FM: "I'm sure I'll get some flak for this, but I actually would like to act after working with Xavier. I would be in a film for him, definitely."
In the video for Hello, shot in a moody monotone, Adele sharpens her acting chops as she deals with the heartbreak of a lost lover after several years.
In Dolan's upcoming feature, an American movie star finds his correspondence with an 11-year-old actor exposed, prompting assumptions that begin to destroy his life and career.
Jessica Chastain, Kit Harrington, Susan Sarandon and Kathy Bates will topline the drama, in which Adele is being lined up for a small supporting role.
Additional casting is also underway.
The singer, repped by WME, is not expected to contribute original music for the film but the production is understood to be considering one of the singer's hits as part of the film's soundtrack.
Memorably, Adele sang - and won the Academy Award - for the theme song to the previous Bond film Skyfall.
Dolan will produce The Death And Life Of John F. Donovan with his Sons Of Manual producing partner Nancy Grant and Lyse Lafontaine of Lyla Films. Joe Iacono is the executive producer.
Seville International handles international sales and jointly handles US rights with CAA and will co-represent French rights with the producers. eOne and Les Films Séville will directly distribute in Canada.
25-year old multi-hyphenate Dolan has already played at Cannes four times with Mommy, Laurence Anyways, Heartbeats and I Killed My Mother.