EXCLUSIVE: Project clinched top prize at Sam Spiegel International Film Lab in 2014.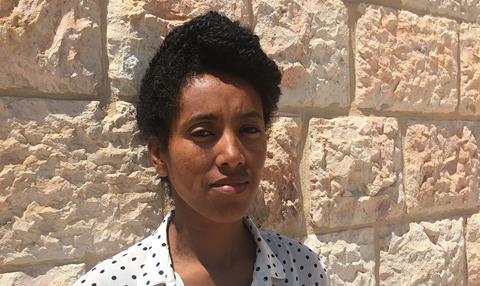 Alamork Marsha is heading to Ethiopia next month to commence pre-production on her debut feature Fig Tree, winner of the Sam Spiegel International Film Lab pitching event in 2014.
The film is based on the Israeli-Ethiopian film-maker's own experiences growing up in war-torn Addis Ababa and being airlifted to Israel in 1991 as part of the country's Operation Solomon to protect 14,325 Jewish Ethiopians.
The storyline revolves around Jewish teenager Mina who wants her family to take-in her best friend Eli, a Christian neighbour who lives under constant threat of being conscripted, so that he can come with them to Israel.
It is set against the backdrop of her family compound on the outskirts of Addis Ababa as war rages in the background.
The project won $50,000 top prize at Sam Spiegel International Film Lab in 2014.
Producers Saar Yogev and Naomi Levari at Tel Aviv-based Black Sheep Film Productions are still closing financing but Marsha has decided to head to Ethiopia to shoot the film this November while they await responses from film funds at home and in Europe.
"I want to shoot the film in November which is the best season in Ethiopia in terms of the climate and light – it's when the place comes alive. If I don't do it now we'll have to wait another year,"
She and her filmmaker partner Kobi Davidian will fly out to Addis Ababa in August. She plans to cast the film using amateurs and out of the local theatre scene in the capital city.
Aside from developing Fig Tree, Marsha has kept busy making shorts including Facing The Wall, about an Ethiopian girl's first day in Israel, which recently won best independent film at the Tel Aviv Student Film Festival.
Marsha and her partner Kobi Davidian have also recently completed experimental short called Transitions.