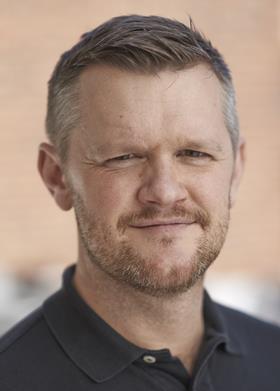 The BFI has promoted Film Fund director Ben Roberts to the new role of deputy chief executive.
Roberts will move into the position from November 1. It will see him working with BFI CEO Amanda Nevill on a wider remit, including delivery of the organisation's five year plan, BFI2022.
He will retain overall direction of the Film Fund but will look to introduce a "refreshed and expanded editorial approach" to it, said a BFI statement. There are no immediate plans to restructure the Fund or to hire anyone in the wake of Roberts' new role, but this will be assessed at a later date.
Since joining the BFI in 2012 as director of the Film Fund, Roberts has been instrumental in launching the organisation's Diversity Standards, which now apply to all funding decisions. He has also helped launch a diversity-focussed trainee programme with Lucasfilm for the BFI Film Academy, and has set up inclusion targets across the body's funding.
He is currently preparing to deliver the DCMS-backed Contestable Fund aimed at delivering new TV content for young audiences.
BFI CEO Amanda Nevill said that it was an "enormously well-deserved promotion".
Prior to joining the BFI, Roberts worked as CEO of Protagonist Pictures and has also held roles at Universal Pictures and Metrodome.