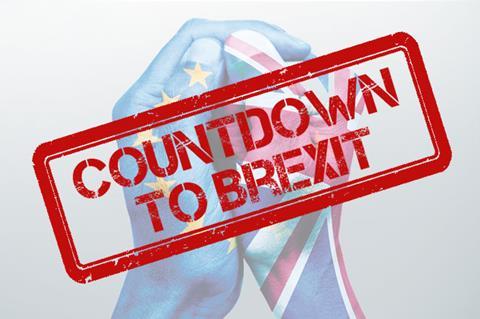 Deal or no deal, the UK visual effects sector is facing almost certain loss of mid to long-term competitiveness under the high costs and red tape of visa proposals post-Brexit.
"London's position as a European powerhouse is at risk," warned Framestore CEO and co-founder William Sargent. "We are a centre of excellence but if barriers are erected then other clusters in other cities will emerge."
Antony Hunt, CEO of the Cinesite Group, said, "We will always benefit from highly-skilled overseas artists with the knowledge they bring and share. It's vital the UK's post-Brexit visa policy takes this into account, so we can remain globally successful. If the government gets this wrong, it wouldn't take long for our hard-won VFX work to drift away to other countries where the labour costs are less prohibitive."
The VFX and animation industry is particularly sensitive to changes in immigration policy with a third of the 6,000 artists employed at UK houses from the EU or European Economic Area (excluding UK and Ireland) and 13% from the rest of the world.
Framestore, which did VFX work on two of the films nominated for the best visual effects Oscar (Avengers: Infinity War and Christopher Robin, and whose art department worked on Ready Player One), employs over 1,000 staff in London, including 300 representing every member state.
While recruitment is not expected to fall off a cliff after March 29, a 'no deal' scenario "creates difficult and potentially impossible obligations on employers when checking documentation for the right to work," according to trade body UK Screen Alliance, as EU passports are not stamped on entry to the UK.
However, it is the proposed new skilled worker visa, due to be introduced January 2021, that remains the major cause of concern for VFX companies.
"The costs are expected to be severe," said Neil Hatton, CEO of the UK Screen Alliance. "While there will be no quota restrictions, it is clear the lever of control on migration will be the visa cost and the salary threshold."
A five-year skilled worker visa – the preferred route for companies wanting to retain and develop promising – could cost around £9,000 ($11,500), but the cost to the company of running the bureaucracy of visa compliance is even higher.
"It will place a considerable burden on HR and recruitment departments who will need more staff," Hatton said. "This is also a barrier for smaller companies that may not be able to afford the overhead. If the visa application process is outsourced [to a lawyer], it can cost £2,500 [$3,200] per visa."
With a third of current EU workers in VFX on permanent contracts and therefore likely to stay (as Settled Status citizens), UK Screen Alliance estimates at least 500 Skilled Worker Visas will be required every year, adding up to £4.5m ($5.8m) in costs across the sector (more if the initial application is for two years then renewed for three). This is because the proposed minimum salary threshold of £30,000 ($38,000) is considered too high. Currently, 7% of the VFX and animation workforce hired from the EU are paid less than this.
"To increase salary levels above £30,000 would cause significant wage inflation as it would need to be offered to all workers at that level and not just those from the EU and would also erode the differentials with pay grade that are immediately above," Hatton said.
UK Screen estimates this could add 3-5% on payroll costs, "seriously impacting competitiveness."
The Alliance is lobbying the UK government to reduce the minimum threshold to £20,000 ($26,000) or, failing that, link the threshold to appropriate rates defined for Shortage Occupation List roles identified as compositor, animator and technical director among others.
"Ensuring any system is not solely based on salary requirements or skills will be key for our sector," said Hunt. "The UK has a skills shortage generally before you build in the Brexit scenario so there is a real risk to our sector."
Can the UK maintain its dominance of the sector?
While investment by UK facilities is on hold amid the uncertainty, few believe the industry will come to a juddering halt on April 1st. The government has promised a year-long consultation around some contentious elements of the visa and the industry is hoping it will show a greater flexibility toward the creative industries.
Neither does the sector appear to have experienced a reduction in demand for its services. This reflects recent BFI figures that show the UK's high-end television and film production benefitted from a spend of £3.1bn ($4bn) last year.
Total VFX spend in 2016 was £510.7m ($655m) generating £1bn ($1.3bn) in GVA for the UK economy and supporting 17,940 direct and indirect jobs, per UK Screen Alliance.
"It took us [as an industry] 25 years to get where we are and if we start to dilute it, it will make our life harder and it will not be easy to maintain our dominance of the sector in Europe," said Sargent.