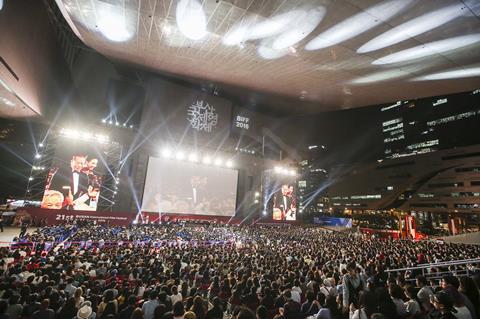 Adrift director Bui Thac Chuyen's latest Vietnamese project Glorious Ashes won the top Busan Award of $15,000 at the 20th Asian Project Market which wrapped last evening (Oct 17) with a closing ceremony at the Haeundae Grand Hotel.
The Bright East Films Award, also of $15,000, went to Revenge by China's Li Xiaofeng (who is also in Busan for the world premiere of his latest film Ash), while Korean director Oh Seung-uk's Gasoline won two awards: the Lotte Award (KRW10m) and the MONEFF Award ($20,000 worth of post-production services).
The new Sørfond Award presented by the Norwegian South Film Fund went to Nepalese director Min Bahadur Bham's A Year Of Cold, which will be invited to take part in the Sørfond Pitching Forum.
The other winners are Indonesian director Riri Riza's Humba Dreams which picked up the CJ Entertainment Award for an international project ($10,000); Korean director Yoon Ga-eun's Sora which won the KOCCA Award (KRW10m) presented by Korea Creative Content Agency; and Lebanese French director Wissam Charaf's Dirty, Difficult, Dangerous took the Arte International Prize (€6,000).
According to organisers, a record 645 meetings were held between the APM project teams and international producers and distributors over four days.
Apart from the APM awards, two New Creator Awards were given out at the closing ceremony last night, one each to the Book To Film and E-IP Pitching selections. The winners are Lee Jung-yuen's The Untouchables by Gozknock Ent and Lee Soo-a's Madam Mystery by Wisdomhouse Mediagroup Inc.
Separately, prior to the APM awards in the same evening, Thailand-based Raymond Phathanavirangoon was honoured with the Asian Producer of the Year award by AFCNet, the Asian Film Commissions Network. His recent producing credits include Pen-ek Ratanaruang's Samui Song, which premiered at Venice and is playing in Busan, and Boo Junfeng's Cannes title Apprentice.