France's competition authority has unexpectedly rejected a planned tie-up between French premium pay-TV channel Canal+ and Qatar-based international sports network beIN.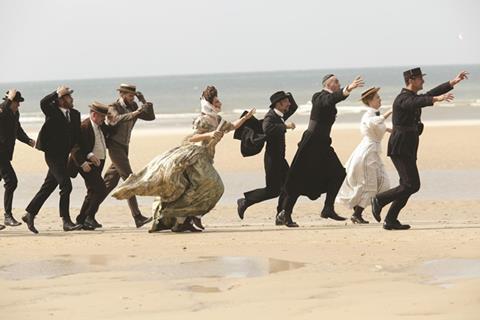 Under the proposed deal, worth an estimated $1.9bn (€1.7bn) over five years, beIN's sports content would have been distributed exclusively on Canal+.
Vincent Bolloré, the majority shareholder of Vivendi which owns the Canal Plus Group to which French premium channel Canal+ belongs, had presented the deal as a key part of his plan to turn around the ailing channel, which has come under pressure on a number of fronts in recent years.
However speaking at a news conference on Thursday, Bruno Lasserre, president of anti-trust body the Autorité de la concurrence said he did not believe the tie-in with beIN would have provided the miracle fix Bolloré was promising.
The body rejected the deal, he said, partly over concerns that the fusion of Canal+ and beIN's sports rights would vacuum-up more than half the available sports rights in France, a situation that could have been problematic for the rest of the audiovisual sector.
The Canal Plus Group responded to the news with a curt statement stating that it had taken note of the decision.
"The group now needs to find other solutions to the stop the losses at the French Canal+ channels," the group said.
Losses at the Canal+ channel, due to falling subscribers numbers and increasing costs following increased competition for eyeballs and content from new digital players, are projected to hit $537m (€475m) in 2017, after a loss of $298m (€264m) in 2015.
Bolloré told shareholders at Vivendi's AGM in Paris in April that the conglomerate would not continue to prop up Canal+ indefinitely but this was seen as a lobbying move by many analysts and observers as the anti-trust body made its decision.
French media described Thursday's decision as a personal blow to the tough-talking, persuasive Bolloré, who is used to getting what he wants.
He had already instigated a tough cost-cutting programme that resulted, for example, in a greatly reduced presence for Canal+ at Cannes this year, and there has been a whirlwind of firings and hirings as a number of key executives and on-screen personalities have been axed in a bid to shake up the channel.
Film professionals will be observing next developments carefully because the Canal+ channel is traditionally one of the key financiers of French cinema under state rules obliging it to invest 12.5% of its turnover in the pre-acquisition of French and European feature films.
Few believe that Bolloré will go so far as to close down the channel but it remains to be seen what he will do.
Lasserre told French media on Thursday that the flipside of the authority's decision was that the money earmarked for the deal could now be spent on securing sports rights on an ad-hoc basis as they became available.