The second edition of the forum in Cannes goes to a period drama.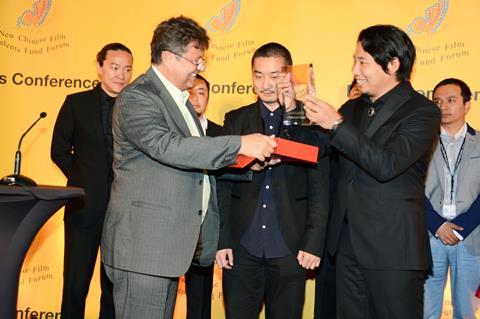 At the New Chinese Film Talents Fund Forum, held for the second time during the Marche in Cannes, the award for the promotion of the best project and was awarded to Bloody Far East by Du Liang.
A special mention also went to Alive! by Li Yang.
The official synopsis for Bloody Far East says: In 1916, an anarchic period after the death of Yuan Shih-kai, people in northeast China suffered from incessant fighting between warlords. A middle school teacher, Ren Fuchen, boarded a train heading for Russia with a group of displaced people. Those who initially planned to make money as laborers were unexpectedly involved in the Russian Civil War. The craving for survival forced them to join the Red Army against the White Army. They hated war; however, the more they wanted to go back to China, the farther they strayed from home, so did their souls.
This is the first time that the leading internet organization iQiYi has decided to allow major support for the promotion of a film project designed for Chinese and international markets.
Forum
The forum returned for a second year to encourage and support promising young Chinese filmmakers in their understanding of the global cinema marketplace, of the commercial requirements of the film industry and of their approach of the international production business.
The eight chosen projects for this year were:
Alive! (Li Yang),
Bloody Far East (Du Liang),
Dinosaur Pico (Liu Kexin),
Haze (Li Haodong),
Mountain Cry (Yang Zi),
Mountain Fish (Cai Xuegang),
Premarital Check Up (Guo Tingbo),
The 77 Days (Zhao Yi).
The filmmakers had the opportunity to present their projects to international producers, sales agents and film funds, and set up individual meetings with international producers and sales agents.
The final pitch session took place on May 18 in the Palais, during which the young talents introduced their projects to the professional participants. The award was handed out the following day.