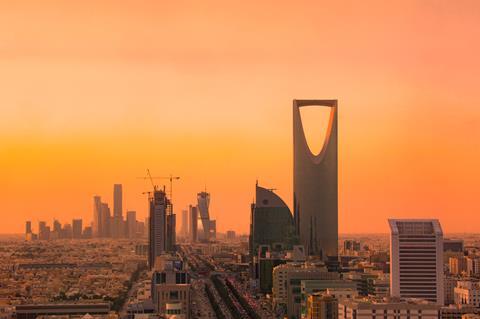 Saudi Arabia launched the world's most generous financing incentive for international productions at a packed press conference on Friday but many are concerned about who would be able to tap into the new rebates and what kind of content would be allowed to shoot in the country.
The recently created Saudi Film Council and its parent body the General Culture Authority (GCA) unveiled the lucrative cash rebates of 35% for expenses incurred in the Kingdom, and an even more generous 50% cash rebate for spending on local crew.
The press conference was among a raft of events being organised by Saudi Arabia at Cannes this year as it attempts to kickstart its strategy to build the Gulf region's biggest film industry by 2030 following the lifting of its 30-year ban on cinema last December.
But the industry has yet to be convinced of Saudi Arabia's ability to welcome international productions and Ahmad Al-Mazaid, CEO of the GCA, fielded multiple questions on what kind of content it would support, censorship, women and Western attire, gender segregation and the geopolitical tensions in the region.
"We're developing content guidelines and we will be publishing them in the next few weeks," said Al-Mazaid, adding he expected the guidelines to continually evolve in line with changes in Saudi society.
He was also quizzed on whether the country had plans for a film festival.
"For us to have a festival we have to have content that is developed locally with Saudi," he replied. "We will be developing a festival but our focus initially will to develop the talent, the films, the industry itself and so we come with our own content and movies and supplement with regional as well as international content."