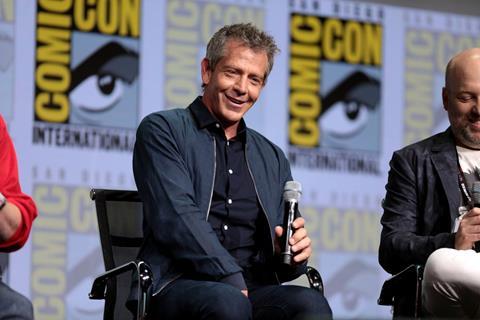 Celluloid Dreams has boarded world sales on Australian director Shannon Murphy's debut feature Babyteeth, starring Ben Mendelsohn and Essie Davis as the parents of a seriously-ill teenage daughter who falls for a drug addict and dealer.
The bittersweet comedy, which is entering pre-production, is adapted from the hit play by Australian playwright Rita Kalnejais, whose work has enjoyed successful theatre runs at home and in the UK.
Rising Australian producer Alex White is producing, under her burgeoning Sydney-based Whitefalk Films banner, with the veteran, Oscar-nominated producer Jan Chapman on board as executive producer.
Babyteeth is a first feature for Shannon Murphy, a respected theatre director whose work also spans short films, including Kharisma, and the critically acclaimed TV drama Sisters.
It also marks the debut feature for White's development and production company Whitefalk Films following the success of award-winning short films Trespass and Florence Has Left the Building.
"We all loved this script and it resonated so strongly with my adolescent experiences with my own morphing, crazy, caring family," said Celluloid Dreams vice-president Charlotte Mickie.
"I'm also particularly pleased to pick up a new project from Australia, where I have found so many great movies. It's a special pleasure to be working again with Ben, Essie, Jan and Alex, as I identified and handled Animal Kingdom, The Babadook and The Daughter—all films that are so important to me."
Mendelsohn and Davis, play couple Henry and Anna Finlay, who discover their ailing teenage daughter Milla, has fallen for tearaway drug addict and dealer Moses. The romance is their worst nightmare but Milla, who is staring her mortality in the face, does not want to play safe anymore.
Things get messy and morals go out the window, as the lives of those around the family — their disarmingly honest pregnant neighbour, a brilliantly flawed music teacher, a child violin prodigy and Moses' family — become intertwined.
"I first saw Rita Kalnejais' humorous and profoundly moving play Babyteeth at Sydney's Belvoir Street Theatre in 2012 with executive producer Jan Chapman. Rita's exquisitely delicate examination of the life of a teenage girl and the people who constellate her was a life-affirming experience. It felt like the perfect work to be translated to screen. I am thrilled to be working with director Shannon Murphy who is a bold new female talent and we are excited to have such an incredible cast," says White.
The feature has major production investment from Screen Australia in association with Create NSW, and was also financed with the support of WeirAnderson.com, Whitefalk Films, Jan Chapman Films and Spectrum Films.
It was developed by Whitefalk Films in association with Katherine Slattery and Chapman with the assistance of Screen Australia, Create NSW and Waking Dream Productions.
Celluloid Dreams is handling sales in all territories apart from Australia and New Zealand which have been snapped up by Entertainment One.
Other titles on its Cannes line-up include Jafar Panahi's Palme d'Or contender 3 Faces, Hermann Vaske's documentary Why Are We Creative?, asking world-famous celebrities about their creativity, and Sébastian Marnier's School's Out.