Both films to receive their European premieres at this year's 16th edition; FrightFest co-director Alan Jones reflects on the festival's first year at the Vue and what's to come.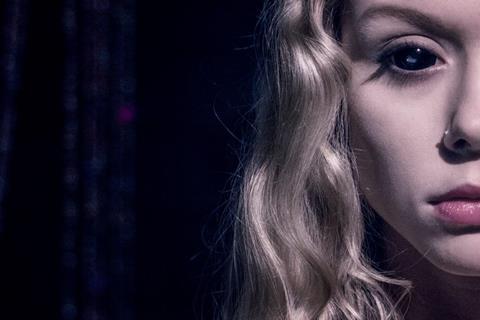 Cherry Tree will receive its European premiere as the opening film of this year's Film4 FrightFest, taking place at the Vue in Leicester Square.
Directed by Wake Wood's David Keating, Cherry Tree follows a young girl who, in order to save her father's life, makes a pact with the head of a sinister black magic coven. The film stars Anna Walton and Naomi Battrick, and is produced by John McDonnell and Brendan McCarthy.
It marks the first time ever that FrightFest has opened with an Irish production.
This year's festival will close with the European premiere of anthology Tales of Halloween, created by Axelle Carolyn and produced by Carolyn, Patrick Ewald, Shaked Berenson and Mike Mendez.
Directed by the likes of Neil Marshall, Darren Lynn Bousman and Lucky McKee, the film is a collection of ten tales of terror that unfold in a sleepy American suburb on All Hallows Eve.
The guest line-up for this year's edition will be announced in the coming weeks, but both films will have cast and crew attend the screenings.
Vue reflections, changes for 2015
Last year marked the festival's first at the Vue in Leicester Square following its move from the Empire and Alan Jones, FrightFest co-director, highlighted one added benefit of the new venue.
"With the bar as the hub, people were coming and going all the time so it was always busy and buzzy. It became more of a central focus and changed the whole atmosphere, becoming much more friendly and less frenzied," Jones told ScreenDaily.
The new venue also saw the main screen programme play in three screens and Jones noted that the ongoing challenge will be to ensure each screening of a film feels "new and exciting". "The talent are doing the intro and Q&A three times, so we have to keep it fresh. [Last year] if you were third in the pecking order, we did notice you tended to get the fuzzy end of the lollipop, so to speak," recalled Jones.
This year will see a marked change in the make-up of the main screen and discovery screen programmes to better serve the films. The "want-to-see" films of this year's programme will find themselves screening only once in the discovery screens, as opposed to three times in the main screens.
Jones explained: "If something wasn't fully appreciated first time around and word filtered round, it might not have the audience it deserved by the third screening. It's called the discovery screen because we want people to discover the films and we don't want to force it down their throats. You've got to curate your own experience and find those films you want."
Ahead of the full programme reveal on July 2, Jones teased the line-up by noting that that it doesn't have any of the usual FrightFest "mainstream" screenings, focusing instead on the independent scene.
"We've been staggered by the quality of the submissions, not just from the British contingent but internationally as well. It's like something has happened out there that's galvanised people to come up with really great stories and ingenious ways of filming them," enthused Jones.
"We're going to be able to show a great range of films because of that and I'm standing by every single selection we've got this year."
FrightFest runs Aug 27-31 with festival and day passes going on sale on July 4 at 10am and, for the first time, will only be available online.