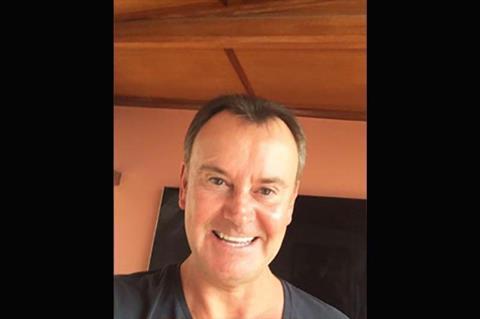 Colin Lomax, CEO of Manga Entertainment and former head of Anchor Bay UK, has died at the age of 56.
The UK distribution veteran died unexpectedly between Christmas and New Year while in Devon. The cause of death has yet to be determined.
Day-to-day running of Manga Entertainment will be overseen by Manga Entertainment COO Jerome Mazandarani.
A statement from Manga Entertainment read: "The team here at Manga Entertainment is deeply shocked and saddened at Colin's passing and our thoughts are with his wife, Lisa, at this time. We'd like to thank everyone for the tributes and many messages of support and condolence we have received.
"That 2017 was the label's most successful year in its history is a fitting tribute to Colin's commitment, dedication and drive. The company will continue to develop his legacy in the months and years ahead."
Liz Bales, chief executive of home enteratinment organisation BASE, told Screen: "Colin will be greatly missed. He was a pioneer across the category, a champion of original content with the vision to spot and secure a commerical opportunity however challenging the trading environment. Colin's personal approach could bring humour and humanity and raise a smile however challenging the topic. It is a great loss and our thoughts are with family and friends."
Mark Batey, chief executive of the Film Distributors' Association, commented: "Colin had not only a long-standing passion for the entertainment business but also the commercial flair and expertise needed to build labels and libraries, and FDA was very sorry to learn that he passed away over the Christmas holiday."
Career
Lomax began his career in film distribution at VCI in the mid-1980's, having joined from the music industry. He progressed from sales director to managing director at the rapidly growing firm which was floated on the UK stock market in 1994 becoming one of the leading independent video publishers in the UK.
In 1995, he joined Polygram Filmed Entertainment as sales director, responsible for the UK video sell through operation, a role which expanded further when Universal acquired Polygram in 1998. Latterly, he created and ran Playback, Universal's successful label specialising in classic and cult TV.
Lomax set up Maximum Entertainment in 2004, a brand specialising in cult TV, with his former VCI boss Steve Ayres and the company was subsequently acquired by MBL.
In 2006, he joined the Starz Media Group as managing director for Anchor Bay Entertainment UK (in a strange twist of fate CEO Mo Claridge had died on Christmas Day 2005, aged 54, following a heart attack) where he oversaw a sustained period of growth and saw the company diversify into previously non-traditional genres such as comedy with releases from comedians Lee Mack and Al Murray.
Home entertainment hits for the company included UK gangster films We Still Kill The Old Way and Age Of Kill while TV shows released through the Starz deal included Black Sails and Spartacus. The company released cult genre classics such as Halloween and the I Spit On Your Grave remake and newer titles including Dexter Fletcher's debut Wild Bill.
Nine years later he led a management buyout of Anchor Bay and its anime division Manga Entertainment from the US parent company with the former being rebranded as Platform Entertainment and oversaw the company's move into film production.
In 2016, the Platform label was acquired by Kaleidoscope Home Entertainment, which allowed Lomax to develop the remit of the Manga Entertainment division in the UK. Manga UK recently announced Netflix series Cannonbusters, one of a number of projects in development, and Lomax had created an international sales arm in a bid to further its reach in the anime sector.
Lomax is survived by his wife Lisa.