Creative England has chosen 20 new non-London films for production through its inaugural iShorts programme.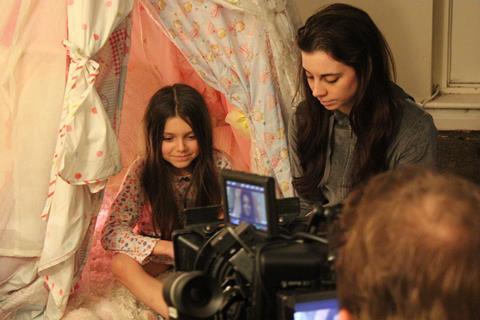 The entry level shorts initiative is aimed at film-makers outside of London who have some experience in self-funded shorts or student films, have written an unproduced screenplay, or have produced work that has not yet attracted financial support from within the industry.
Each project receives £5,000 ($8,400) towards its production budget and ongoing support. They have also received production and development training from Creative Skillset.
Film-makers have been chosen from all over the country, including Exeter, Gateshead and Brighton, with projects that include comedy, horror, magical realism, sci-fi and road movies.
Creative England head of film Chris Moll said: "Over 350 applications went through a rigorous process of assessment that included interviews and workshops at our Talent Centres in Sheffield and Brighton. For the talent we are supporting, we hope this will be a pivotal moment in their filmmaking careers."
iShorts is supported by Creative Skillset's Film Skills Fund, which is funded by the National Lottery via the BFI, and through the Skills Investment Fund.
The iShorts films
A Complicated Way To Die, Ged Hunter and Dave Hart
A schizophrenic struggles with a system that pushes him towards the only option he thinks he has.
By The Canal, Anna Blandford
The brutal killing of a dog disturbs two young lovers' evening walk. Their different reactions force them to admit they are really strangers to each other.
Chance, Joe Carter
On the open road to find freedom, two friends take a whole load of wrong turns…
Crisps, Jim and Joe Dethick
In an uncannily nostalgic world, Al Crisps finds his life turned upside down when his usual routine is broken.
Hits Like A Girl, Harry Sherriff
A female fighter from a tough part of Liverpool tries to find her way when everything seems to be holding her back.
How To Disappear Completely, Tim Woodall and Phil Drinkwater
A thirteen year-old misfit magician tries desperately to escape a cruel adolescence by perfecting the ultimate disappearing trick.
In Waiting, Cecilia Stenbom
A group of strangers are stuck in a hospital waiting room expecting test results - the moment of uncertainty, and the stress of not knowing.
Shiner, David Lilley and Kevin Pacey
A delusional old aged pensioner believes he is a crime-fighting superhero, but can he capture the criminals, defeat his nemesis - and overcome a weak bladder?
Pig Child, Lucy Campbell
A pioneering female scientist decides to cross the ultimate boundary and surrogate a pig-human embryo she has created.
The Devil's In The Detail, Tomasz Aleksander and Jasmine Ballard
The biggest crime for a pair of bumbling criminals is to forget the burglary basics.
The Princess Under The Stairs, by Sarah Goodall
Six-year-old Norah journeys into a magical land conjured within her imagination in order to save her mother from an unyielding, seemingly enchanted, sleep.
Billy The Kid, Sam Johnson
Fitting in at school can be hard for a 14-year-old cowboy. But Billy's new school is in need of a lasso wielding, John Wayne quoting, bubblegum chewing hero.
Daddy's Girl, Jed Hart
A Dartmoor prison guard comes across an abandoned child's bicycle on an isolated stretch of moorland road. With the last light fading, he follows his instincts and heads into the night in search for the missing child.
Our Cyprus, Alkin Emirali
A dogged old Turkish Cypriot man refuses to give up on an emerging friendship with a young Greek Cypriot man with hateful nationalistic views - but what will it take to prove to him that they are one?
The Treehouse, Amy Coop
In the shadow of a family funeral, a teenage boy retreats to the treehouse he built with his father – where he meets an enigmatic young girl who helps him to let go and come to terms with his loss.
Strange Weather, Tom Shrapnel
Two strangers, a bereaved woman and a lonely man, are drawn together when they experience a mysterious natural phenomenon that reawakens their senses and brings hope to their fractured lives.
Sweetheart, Jack Cox
Turning sixteen is a milestone for all young girls, but for Sweetheart it's a matter of love and death.
The Man Who Choked, Ross Jameson
An elderly patient in an institution turns the tables on his sadistic nurse.
The National Phobia Association's Annual Day Out, Mark Drake
David Bowie's biggest fan will do anything to get to his final concert, even if it means lying her way onto a private coach - only this is the National Phobia Association's Annual Day Out.
The Room, Paul and Simon Wade
A maintenance man's voyeuristic tendencies turn to obsession when a new tenant moves into his building.