Cecilia Verheyden's debut feature has been a hit in Belgium.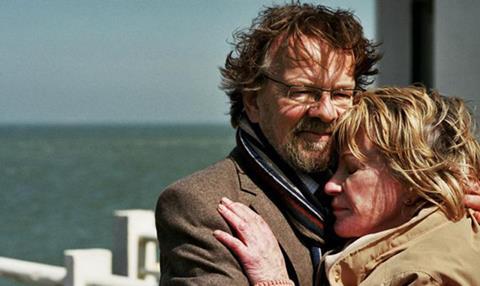 Pandora Film Verleih has picked up Cecelia Verheyden's direcotiral debut Behind The Clouds (Achter De Wolken) for theatrical release in Germany this autumn.
The film, which follows two former lovers who reunite after 50 years, has already recorded 115,000 admissions in Belgium. Veteran Belgian actors Chris Lomme and Jo De Meyere star, alongside emerging talent Charlotte De Bruyne.
The romantic drama was produced by Peter Bouckaert for Belgian outfit Eyeworks, and is co-produced by Luc and Jean-Pierre Dardenne's Les Films du Fleuve and SCIO Productions.
Pandora has also provided German distribution for other Belgian hits such as Felix Van Groeningen's Belgica and Oscar-nominated The Broken Circle Breakdown.
Bjorn Hoffman, head of film purchases at Pandora Film Verleih, said: "It's very precisely directed, highly emotional and has a subtle humor, that makes it a real crowd-pleaser for an arthouse audience."