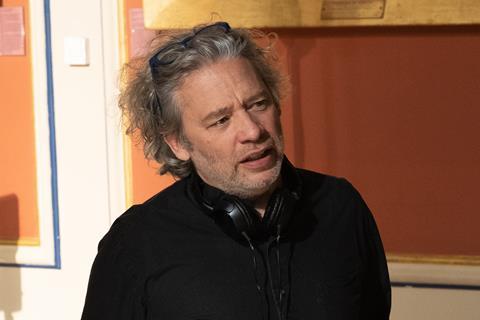 When Bohemian Rhapsody was presented to the world last October, absent from the spotlight was not just the solely credited director Bryan Singer, but also the man who stepped into his shoes, Dexter Fletcher.
As a result, little has been said regarding his precise role on the film, but with Rocketman heading for Cannes, questions are beginning to be answered.
Rocketman producer Matthew Vaughn begins the story: "The truth about Bohemian is Fox actually called me when there was the whole [situation] with Bryan, and they asked if I could help. And I was like, 'No, I'm too bloody busy.' I was in early pre-production on Rocketman, but it was taking longer because we were cleaning up the chain of title."
Vaughn took the unusual decision to recommend Fletcher, despite the director's own commitment to Rocketman. "I said [to 20th Century Fox], 'What about Dexter? He's about to shoot a 1970s rock-star biopic,' and I was thinking, 'I'm going to have my cake and eat it now. Dexter, you're going to a 1970s biopic university, find out how to do it, how not to do it, and experiment on their dime.' So in a weird way, it was really helpful for all of us — Dexter got to flex his muscles before going into the main race."
Fletcher reveals he shot a week on Bohemian Rhapsody in December 2017, returned to the UK set after the Christmas holidays, and wrapped on January 31, his own birthday. He was then in the edit and working on post-production until April 1.
"Bohemian Rhapsody was an incredible opportunity as a relatively new director, and about to embark on their biggest project to date, to go and do something of a comparative size, to get my toe in the water," says Fletcher. "Matt [Vaughn] understood that. It was a good boot camp — same period, the costume designer [Julian Day] was the same. It was like, 'OK, go do this, get your feet wet, get yourself ready' — which it did, it got me match-ready.
"I was excited by it. I didn't have an emotional attachment to Bohemian Rhapsody, not the same way I did with Rocketman. For me it was a bit of a no-lose situation. If the film had not been received well, I could say, 'Well, I just came in and did what I could.' Now the fact it has done well, I can bask in a little of that glory."
This story is part of a in-depth look at Rocketman, featuring interviews with Fletcher, Vaughn and David Furnish, that will appear in the May issue of Screen International, and later this week on Screendaily.