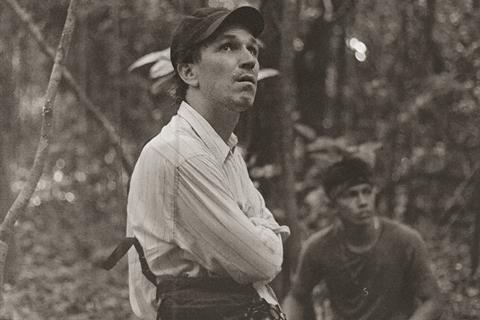 Argentine director Eduardo Williams is set to start filming his second feature The Human Surge 3 this summer in Taiwan.
Shot almost entirely with a 360° camera, the film will capture the private daily lives and thoughts of a group of young people.
Worldwide sales are handled by Chinese sales agent Rediance, which is also in Cannes handling Maria Silvia Esteve's Argentine short The Spiral, playing in Directors' Fortnight.
The Human Surge 3 marks the second feature from Williams, whose debut The Human Surge won the Pardo d'oro for best film at Locarno's Filmmakers of the Present in 2016. Williams' early short films premiered in Cannes' Cinefoundation and Directors Fortnight.
"Expanding the questions and ideas from The Human Surge, it's an indirect continuation of my previous film," says Williams.
The Argentina-Portugal-Hong Kong-Taiwan co-production was a recipient of the Hubert Bals Fund for script and project development as well as Taiwan Creative Content Agency (TAICCA)'s Taiwan's International Co-funding Programme (TICP). Backers include Buenos Aires-based Un Puma, Lisbon-based Oublaum Filmes, Rediance and Taiwan's Volos Film.