Series will build off the origin story introduced in Kruger's screenplay for Terry Gilliam's 2005 film.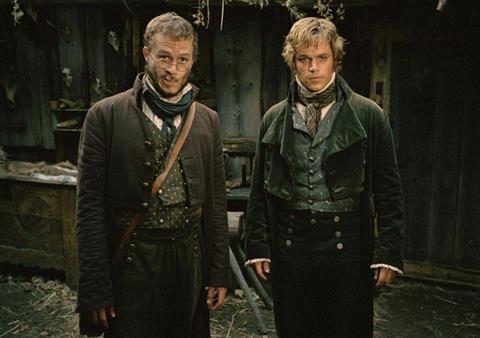 Miramax has hired screenwriter Ehren Kruger to create a new television series based on The Brothers Grimm.
Kruger, whose credits include the last three films in the Transformers series, will build on the origin story introduced in his screenplay for the 2005 film, directed by Terry Gilliam and starring Matt Damon and Heath Ledger.
The series will follow the adventures of brothers Wilhelm and Jacob Grimm who discoved mythology and supernatural stakes behind the folklore sweeping across 19th Century Europe.
Daniel Pipski, Miramax vp of television, identified the project as a potential television series and brought it to Zanne Devine, Miramax evp of film & TV, who noted that it was "a natural fit for television".
Pipski added: "We reached out to Ehren Kruger and producing partner Daniel Bobker to see if they had any interest in making The Brothers Grimm movie into a TV show and the pitch Ehren came back with blew us away. We're thrilled to be working with a writer of his calibre."
"The original stories the Brothers set out to collect were not for the faint of heart and we'll be making a show that gets back to those origins and their cautionary, scary, thrilling spirit," outlined Kruger.
Kruger and Bobker will executive produce The Brothers Grimm television series under their Bobker/Kruger Films banner alongside Devine and Pipski for Miramax.