Neil Triffett returns to Berlin this year with Emo The Musical, three years after he debuted his short at the festival.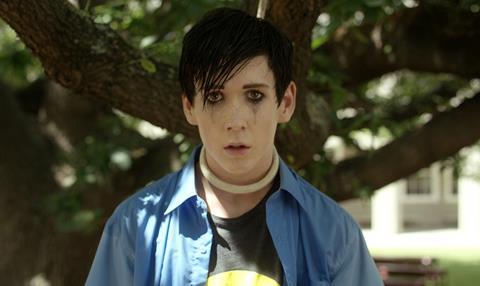 After his 16-minute short Emo The Musical received a special mention at the Berlinale in 2014, Australian director Neil Triffett returns this year with a feature-length version, premiering today in the Generation 14plus strand.
The feature builds on the short's tale of an emo high-schooler who pursues a secret romance with a Christian girl, while also seeking to join the line-up of the school's alternative rock band Worst Day Ever.
Emo The Musical stars Australian TV regular Benson Jack Anthony, in his feature debut, as Ethan, while Jordan Hare plays his devout crush Trinity.
Both leads were recast from the short, although Harry Borland — the short's Ethan — appears in the feature in a different role.
"After we played at the Berlinale in 2014, we started working on a feature-length version with funding from organisations including Screen Victoria and Screen Australia, which appointed a script editor to help with ongoing development," says Triffett, who says the film's musical elements were a good fit for the story.
"I don't like to think of Emo as strictly a musical," he says. "But there is quite a naturalistic musical link between the ways in which emos and Christian groups express themselves in high school — that was my experience."
US genre specialist XYZ Films is representing international sales, and Triffett hopes the Berlin screening will open up possibilities for the film to travel. "Berlinale is always an amazing experience and gives us a chance to chase territories around the world."