EXCLUSIVE: Skyler Gisondo and Olivia Holt also star.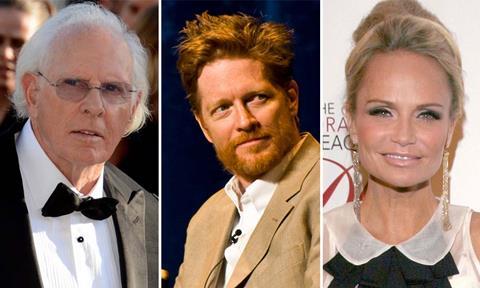 Mark Damon's Foresight Unlimited has acquired international rights to actor-turned-director Eric Stoltz's Class Rank, starring Oscar-nominated Bruce Dern (Nebraska), Emmy winner Kristin Chenoweth (American Gods) and rising actors Skyler Gisondo (Night At The Museum: Secret Of The Tomb) and Olivia Holt (Marvel/Freeform's upcoming Cloak & Dagger).
SSS Entertainment's Shaun Sanghani and Sandy Stern produce and Paradigm represents US rights.
Written by Benjamin August, Class Rank follows two high school outsiders who join forces in an attempt to overtake the local school board.
Guided by their families, they enter the perilous word of politics and, in the process, learn a thing or two about love.
Foresight Unlimited is currently in production on Todd Robinson's The Last Full Measure starring Sebastian Stan, Ed Harris, Christopher Plummer, William Hurt, Samuel L. Jackson, Peter Fonda, Amy Madigan, Bradley Whitford, and Grant Gustin.
The slate includes: Rob Cohen's Category 5 starring Toby Kebbell and Maggie Grace; Michael Mailer's Blind with Demi Moore and Alec Baldwin; and Peter Segal's $130m sci-fi epic Inversion.