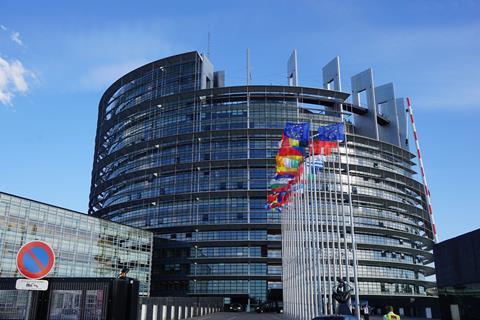 The EU's controversial reform of old copyright rules has moved a step forward after ambassadors from most of the 28 EU states agreed on a draft directive on late Friday evening (Feb 8).
It will now head to the European Parliament in Strasbourg for negotiations between MEPs during its Feb 11-14 session on a final, binding agreement.
The process around writing new EU-wide copyright rules, updating legislation put in place some 20 years ago and before the digital era, has been a rocky one on a number of fronts.
Europe's creative industries are broadly in favour of the reforms, which they say will ensure professionals producing content of all types will be properly remunerated.
However, global digital giants, such as Google, have been lobbying hard against the reform, saying it will make the internet a more controlled and less creative space.
Author and performer bodies from across the EU broadly welcomed the deal, especially as a key article, known as article -14, has remained intact. This article acknowledges the contribution of authors and performers in the value chain and sets out a framework for how they can be properly remunerated.
Pascal Rogard, head of France's Society of Authors and Composers of Dramatic Works (SACD), who has been lobbying hard for article – 14 to be retained, warned that the draft deal could still be modified.
"I'm hearing that it should go through relatively intact but you never know. There could be a big dispute in the parliament and the reform simply doesn't happen," said Rogard.