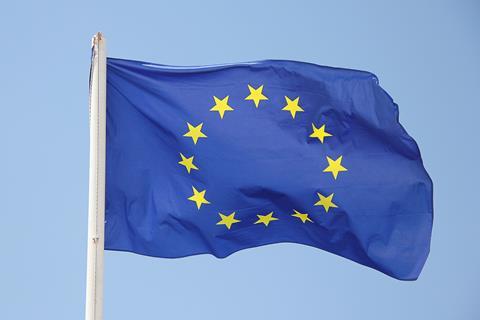 Less Is More, the European development lab backed by Creative Europe's MEDIA Programme, has named the 16 film projects and 12 'development angels', the mentors who will nurture the projects, taking part this year.
This year's selected projects are: Raed Andoni, Exiled From Paradise (Palestine); Harry Ayiotis, Salt On Wound (Cyprus); Michal Bielawski, Accidents (Poland); Andreea Bortun, Blue Banks (Romania); Tudor Botezatu, The Mind Patrol (Romania); Kim Hiorthoy, U.P. 2019
(Norway); Nelicia Low, God Sister (Singapore); Jasna Nanut, Birdie(Croatia); Mark Noonan, When They All Vanish (Ireland), C.J. Obasi,Mami Wata (Nigeria); Jatla Siddharta, In The Belly Of The Tiger(India); Tracy Spottiswoode, Tremble (Wales); Gjorche Stavreski, Swap Rags For Riches (Macedonia); Kareem Yasir, Dunia (Iraq); Koen Van Sande and Tehmina Kyasinyan, Clean (Belgium / Armenia); Zara Zerny and Tommy Oksen, Silver Island (Denmark / Canada).
The projects will be presented at the Less Is More gathering in Berlin, which takes place this afternoon. They were selected from 336 applications.
This year's development angels are: Patricia Drati (Denmark); Marina Gumzi (Slovenia); Aleksandra Kostina (Ukraine); Karla Lulic (Croatia); Patrice Nezan (France); Héloïse Noé (France); Michal Oleszczyk (Poland); Alki Politi (Greece); Céline Pourveur (Belgium); Susana Santos Rodrigues (Portugal); Joanna Solecka (Poland); and Elena Stanisheva (Macedonia).
Launched two years ago, Less Is More was set up to nurture an annual crop of European low-budget films from script development to funding and eventually distribution. To date, three projects have progressed to the post-production stage: Mauricio Osaki's Brazilian feature The Paths Of My Father and Karolis Kaupinis' Lithuanian feature Nova Lituania, which both graduated from the 20187 programme, and Daria Woszek's Polish feature Maryjki, which took part last year. There are a further five projects now in pre-production
Less Is More is led by Le Groupe Ouest, developed with Control N, Vlaams Audiovisueel Fonds, Krakow Festival Office, and the Transilvania International Film Festival. Further partners are the Lithuanian Film Centre, the Norwegian Film Institute, as well as the Macedonian Film Agency.