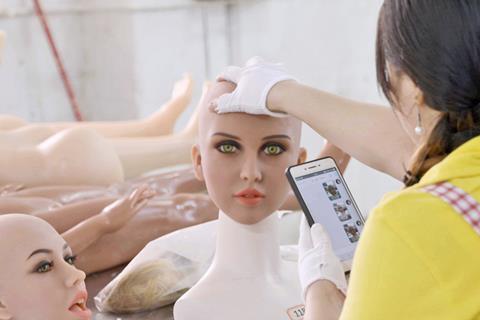 Film Independent has revealed the 12 filmmakers and six projects selected for its 2022 Documentary Lab, with subjects including Baltimore police law, young women in Egypt and the legacy of a Lakota family.
The lab is designed for filmmakers currently in post-production on their feature-length documentary films and provides creative feedback from film professionals.
This year's lead creative mentors are Chris Shellen, Jeff Malmberg and Anayansi Prado. Mentors and guest speakers include Oscar nominee Jessica Kingdon, Emmy winner Ali Johnes and Sundance Institute's Carrie Lozano.
Projects supported by the Documentary Lab in the past have included Oscar-nominated documentaries Ascension and Minding the Gap.
The 2022 Documentary Lab projects and fellows are:
Breaking the Blue Wall (working title)
Director-producer: Alissa Figueroa
Two women from Baltimore City take on the Fraternal Order of Police and the politicians wary of crossing it.
In love, in memory
Directors: Shalon Buskirk and Drew Swedberg
In the wake of her son's murder, a mother assembles intimate memories and intergenerational stories to reframe her loss.
Land of Women
Director: Nada Riyadh
Director-producer: Ayman El Amir
In a conservative village in Egypt a lively group of Coptic girls refuse the traditional roles forced upon them.
Red Herring (working title)
Director: Kit Vincent
Producer: Ed Owles
After a young filmmaker is diagnosed with terminal cancer he enlists his family on an intimate journey.
Untitled Helen Project
Director: Alix Blair
Producer: Lauren Kushner
Producer: Elise McCave
A politician's wife grapples with tension between love for her partner and herself.
Without Arrows
Directors: Jonathan Olshefski and Elizabeth Day
A chronicle of the events that shape a Lakota family's legacy.