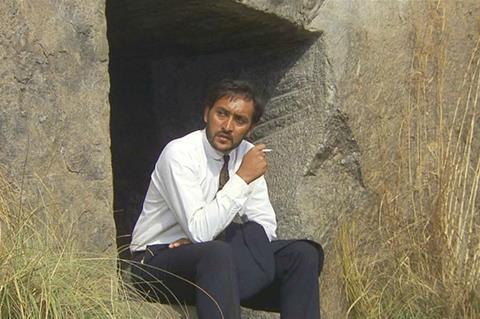 Akanga Film Asia, the Singapore-based company behind last year's Locarno Golden Leopard winner A Land Imagined, has two new international co-productions scheduled for filming this year, including City Of Small Blessings which stars A Passage To India actor Victor Banerjee.
Fran Borgia, the Spain-born, Singapore-based founder of Akanga, is co-producing the new film with Gary Goh of Singapore's mm2, Marion Guth of Luxembourg's a_BAHN and Claire Lajoumard of France's Acrobates Films. Based on the novel by Simon Tay, the project was developed at Torino Film Lab, Cannes L'Atelier Cinefondation and Venice Gap Financing Market.
"[The film] speaks about the silencing of the individual in the political confines of our island nation. At its heart, it is the story of a retired elderly man fighting to save his home in a country that has grown too quickly and expensively for him," says director Chen-Hsi Wong.
Wong's 2012 feature debut Innocents earned several awards, including best new director at Shanghai's Asian New Talents. Veteran Indian actor Banerjee, who received a Bafta nomination in 1986 for his leading role in David Lean's A Passage To India, heads the cast, along with Noorlinah Mohamed and Brendon Fernandez from Singapore.
Akanga's second new project is Jow Zhi Wei's feature debut Tomorrow Is A Long Time, about a middle-aged widower and his teenage son struggling to make a living in the dense, confined spaces of contemporary Singapore.
The project won a special mention for the VFF Talent Highlight Award at the 2017 Berlinale Talent Project Market. It will be a co-production between Singapore (Akanga and Jeremy Chua's Potocol), Taiwan (Stefano Centini's Volos Films), France (Xavier Rocher's La Fabrica Nocturna) and Romania (Christian Nicolescu's Digital Cube).
Cities Of Small Blessings is scheduled to start shooting in May in Singapore, and Tomorrow Is A Long Time will follow in September in Singapore and Taiwan.