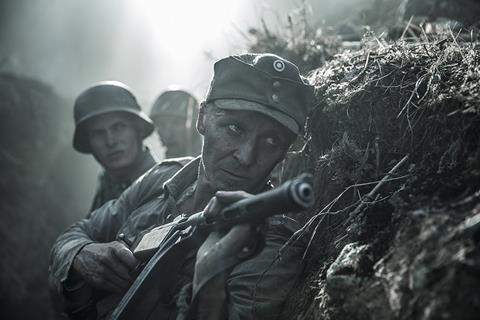 According to preliminary data from the Finnish Film Foundation, Finnish cinemas sold more than nine million tickets in 2017; the first time the nine million mark has been broken since 1983.
The nine million visitors brought in a record-breaking €100m in ticket sales. Cinema admissions increased around 3.4% from the previous year and the total box office grew by nearly 9%.
Domestic films sold a total of 2.4m tickets in Finland in 2017 giving them a market share of around 27% of all admissions. Finnish films have now crossed the two million domestic admissions mark for the past six years in a row. 2017 is also the fourth year in which the domestic market share of admissions has been over 25%.
The most popular film of 2017 in Finnish cinemas was Aku Louhimies's Unknown Soldier which has posted an enormous 920,000 admissions so far. For comparison, the second most popular film was Star Wars: The Last Jedi with 360,000 admissions.
Louhimies's war film is the third adaptation of the book of the same name by Finnish author Väinö Linna (published in 1954) and now the number six on the top domestic films of all time chart. The number one on that list is the very first film adaptation of the book directed by Edvin Laine in 1955 with over 2.8 million admissions.
A total of 39 domestic films were released in Finnish cinemas in 2017, 15 of which were documentary films. In addition to Louhimies's Unknown soldier two other films surpassed 200,000 admissions during the year: the comedy sequel Lapland Odyssey 3, directed by Tiina Lymi (270,000 admissions) and the children's film Jill, Joy & the Mysterious Stranger (215,000 admissions) by Saara Cantell.