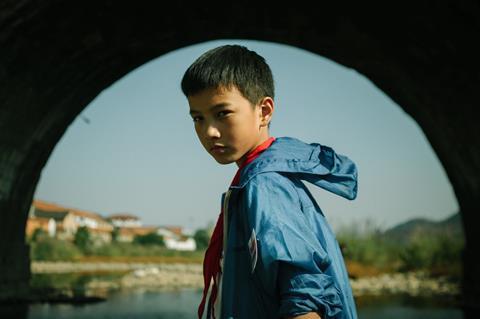 Perched high on the Tibetan plateau, the city of Xining hosts the FIRST International Film Festival, an event that is firmly focused on the arthouse and independent end of the Chinese cinema spectrum.
The annual event, which this year ran July 21-30, is committed to supporting young talent that may not find a berth in more mainstream Chinese festivals. Almost every Chinese filmmaker who has popped up on the international festival circuit over the past few years – including Cai Chengjie (The Widowed Witch), Xin Yukun (The Coffin In The Mountain) and Dong Yue (The Looming Storm) – has some kind of connection to this festival.
"We give them the resources they need to explore and create," says FIRST chief executive Li Ziwei, one of the festival co-founders along with filmmaker Song Wen and Hehe Pictures chairwoman Yang Wei. "Then more established directors also join us because they recognise themselves in these new filmmakers when they were just starting out."
Founded in Beijing in 2006, the festival moved to Xining, capital of the vast and sparsely populated Qinghai province, in 2011. Although the event is overseen by the Xining city government, the new location gives it a different complexion and more creative freedom than is possible in Beijing. "The air is much thinner up here, but then that's kind of like the environment for our filmmakers," says Li. "Resources are scarce, but there's just enough to survive."
Not that festival attendees should expect to find themselves in a remote wilderness. Like every other Chinese provincial capital, Xining is sprinkled with skyscrapers and festival screenings take place in three modern multiplexes, all within walking distance of each other.
Although the festival has the word "FIRST" in its English name, it doesn't limit itself to directorial debuts, but accepts first, second and third features from both Chinese and international filmmakers, with separate awards for domestic and foreign films. FIRST programming chief Duan Lian explains that there are no such restrictions for documentaries as "China's documentary fraternity is very small, so we want to encourage them to make more films and haven't set any criteria."
Outside of its competitions and various programming strands, the festival's main activities include the FIRST Training Camp, through which participants make short films under the tutelage of filmmakers such as Bela Tarr and Tsai Ming-liang; FIRST Short Film Project; Shanxia Documentary Lab; and FIRST Financing Forum, which this year held pitches and one-on-one meetings for 13 projects. Shanxia Documentary Lab fully finances two documentaries every year, mostly through donations from Chinese actor Chen Kun.
Standouts in this year's programme included Qiu Sheng's Suburban Birds, which received its world premiere in Xining before moving to Locarno; Lu Qingyi's documentary Four Springs, an upbeat portrait of a family in a remote town in Guizhou province; and Zhou Zhou's Ms. Meili, a micro-budget feature about a woman who snaps as a result of struggling with a violent, dysfunctional family.
The festival opened with An Elephant Sitting Still, the feature debut of Hu Bo, an alumni of FIRST Training Camp who tragically took his own life after completing the film. An Elephant Sitting Still premiered at this year's Berlin film festival and will also screen in Locarno, along with Man In The Well, the short film Hu made at FIRST Training Camp in 2017. Other Berlin titles to play in Xining include Yang Mingming's Girls Always Happy and Wangdrak's Rain Boots, which picked up FIRST's best director prize (see full list of winners below).
Despite the ultra indie line-up, the festival attracts many big Chinese stars, along with those established directors recalling their formative years. This year, Zhao Wei served as festival spokesperson and Yao Chen held an impromptu interaction with the starstruck audience at an outdoor screening. China's major film studios are also making the trek from Beijing with less altruistic motives. As China's mainstream film industry grows at warp speed, it has an unquenchable thirst for new directors, concepts and scripts. Alibaba, Tencent and iQiyi all attended this year, either as sponsors or to announce tie-ups with the festival and initiatives to support young talent.
All this attention means that the festival is involved in two delicate balancing acts – one between arthouse kudos and red carpet glamour, and the other between breaking creative boundaries and keeping in line with China's strict regulatory environment. Every year the festival is beset with rumours that the central authorities will shut it down, although this year there was also talk that its track record in discovering new talent may have made it too big to fail.
But the organisers say their main focus, as long as they're allowed to continue, will always be to help talented young filmmakers navigate the even trickier route into Chinese and international markets. Duan uses the example of The Widowed Witch, which screened at the festival last year. After being re-edited, it won the Tiger Award at Rotterdam and was theatrically released in China on July 20.
"The FIRST festival committee helped the filmmaker approach international festivals as well as Chinese censors," Duan says. "We're also willing to do that for films that don't screen at our festival, if we think they have potential and deserve to be seen."
FIRST International Film Festival 2018 winners:
Best director – Wangdrak's Rain Boots, dir: Lhapal Gyal
Best narrative feature – Suburban Birds, dir: Qiu Sheng
Best documentary – Four Springs, dir: Lu Qingyi
Best short film – A Monk And His Mother, dir: Tsai Chun-pin
Best performer – Chi Yun, Ms. Meili
Best artistic originality – Gu Tao, Taming The Horse
Spirit of Freedom Award – A True Believer, dir: Liu Xiaolei
Grand Jury Prize (short film) – Fauve, dir: Jeremy Comte (Can)
Grand Jury Prize (special mention) – The Burden, dir: Niki Lindroth von Bahr (Swe)
Grand Jury Prize (feature) – I Am Truly A Drop Of Sun On Earth, dir: Elene Naveriani (Switz, Georgia)