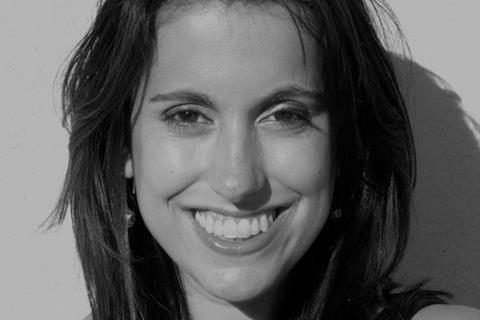 France-based, Brazilian-born sales executive Florencia Gil has joined Paris-based company Urban Distribution International (UDI) in the role of international sales and marketing executive.
She will handle key territories alongside head of sales Louise Ronzet and also look after marketing. She replaces Jennyfer Gautier who has moved to Luxbox.
Gil was previously head of sales and marketing at Indie Sales for three year years, having begun her international sales career at Loco Films.
Originally from Brazil, where she built an early career in theatre as a director and producer, Gil is an alumna of the Atelier Ludwigsburg-Paris European production and distribution programme run by French and German film schools La Fémis and the Filmakademie Baden-Württemberg, and the UCLA producers programme.
Market debut
Arthouse sales specialist UDI is launching four new films at the market, all of which will be ready in time for a festival launch in the first half of 2022.
They include Moroccan director Hicham Ayouch's satirical comedy Abdelinho about a man living in a small town of Morocco with a passion for Brazil, who gets on the wrong side of a televangelist preacher, played by Palestinian acting star Ali Suliman.
The production was one of the buzziest works-in-progress at the Red Sea Souk project market at the end of last year. It is a fourth feature for Ayouch whose other works include the 2013 drama Fevers.
Also out of Morocco, the company is handling filmmaker and actor Faouzi Bensaidi Sahara-set western Deserts about two long-time friends who are banished to the desert as punishment for their poor performance where they meet a mysterious man called Fugitive. Bensaidi's last feature Volubilis debuted in Venice's parallel Giornate degli Autori section in 2017, while his 2011 film Death For Sale was Morocco's Oscar submission.
Further new additions include road movie Amore Mio, starring Elodie Bouchez and Alysson Paradis. It is the feature directorial debut of actor Guillaume Gouix, whose short films played in Cannes Critics' Week and Venice's Horizons line-up.
The company has also acquired Japanese director Chie Hayakawa's dystopian drama Plan 75, set in a near-future where the government encourages its citizens to be voluntarily euthanized to remedy a super-aged society. It expands on Hayakawa's short of the same name which featured in the 2018 portmanteau work Ten Years Japan in which Japanese filmmakers imagined their country's near future.
UDI's EFM slate also features the previously announced Angola-set animated feature Nayola, which was showcased in Annecy's Work in Progress selection in 2021, for which it will show a new promo.