EXCLUSIVE: The Victorian-era supernatural tale marks the second feature for Fizz and Ginger Films.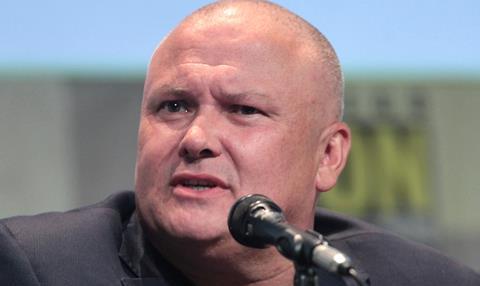 London-based production outfit Fizz and Ginger Films has begun shooting on horror feature The Isle, which stars Game Of Thrones' Conleth Hill.
Early filming is taking place in Suffolk before moving to Eilean Shona, a remote island off the West coast of Scotland.
Set in 1856, the supernatural horror depicts three shipwrecked sailors who row to a nearby island with four isolated inhabitants. Once there, they discover a mysterious mass graveyard, leaving them desperate to return to the mainland.
Conleth Hill – who plays the eunuch Lord Varys in HBO's Game Of Thrones – leads a cast that also features Alex Hassell (Cold Mountain), Tori Hart (Two Down), Fisayo Akinade (Lifesaver), Graham Butler (Two Down), Alix Wilton Regan (The Gatehouse), Dickon Tyrrell (The Trial Of Tony Blair), Emma King (Two Down), Joe Bannister (Endeavour) and Ben Lee (Two Down).
Matthew Butler Hart of Fizz and Ginger wrote the screenplay and will direct. Tori Butler Hart, also of Fizz and Ginger, produces.
The duo established Fizz and Ginger in 2009 with a view to producing independent British films. Both Matthew and Tori were selected as Screen Stars of Tomorrow in 2013.
The company's first feature, the crime thriller Two Down (also starring Conleth Hill), played at the Amsterdam International Film Festival in 2015.
The Isle is co-produced by Gareth Jones and in association with Cleves Media. Great Point Media are handling distribution.