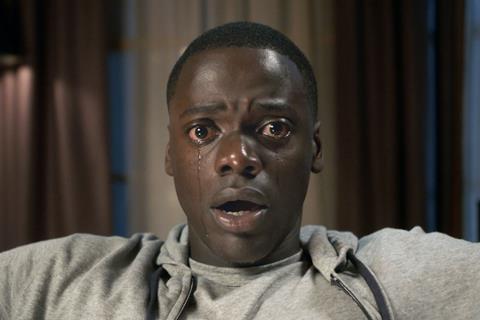 Get Out producer Jason Blum has claimed that the rapid rise to prominence of online platforms such as Netflix and Amazon has made them "the new studios".
Speaking to Screen while in London on the awards campaign trail for Jordan Peele's Get Out, Blum said the impact on the market by the online platforms has been "spectacular" and that the way they are "flooding the market with capital" has made them "the new studios".
However, he warned filmmakers working with the online giants that "it's not clear yet" if the model will be sustainable going forward.
"The real question is can you monetise content in the way everyone thinks you can?" Blum said. "They're spending more on content then they're bringing in from subscribers. At some point those have to match up, whether they get more subscribers or they do less content."
"If it's not sustainable, that's bad for the business. It's easier to pay people more, it's a lot harder to pay them less." he added.
For Hollywood studios, the only way to stay on a par with the likes of Netflix and Amazon will be to match their level of output, Blum believes. "The only way to compete with them is either to feed them, which diminishes the power of the studios, or to compete head on with the amount of content they're producing. The question is, is it too late or not?"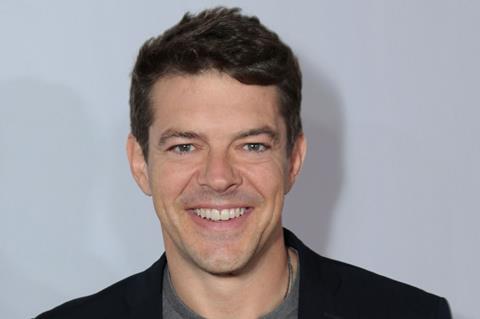 Disney-Fox deal
One of the year's highest-profile industry moves was Disney's recent acquisition of 20th Century Fox's entertainment assets, which some commentators have said is a response to the emergence of Netflix and Amazon.
Blum agrees with that theory: "There's a fascinating land-grab going on at the moment - it's a direct response to platforms and the only way to compete with them."
"If you have an enormous amount of product, you can control distribution yourself, that's what Disney is doing – they're trying to compete with platforms by having so much product that people won't be able to not subscribe to whatever the Disney OTT [over-the-top] service is," he continued.
Blum also believes that consolidation of the market is the only way forward, and that further studio acquisitions are likely, potentially from online giants such as Facebook and Apple, which are set to make increased moves into content. "It seems inevitable that there will be more of those deals," he predicted, adding that Blumhouse is now pitching content to Apple and that it is getting into original content "in a big way".
Get Out success
Blumhouse is riding high after the remarkable success of Get Out, which grossed a staggering $175m in the US and a further $79m internationally. A potential sequel has been mooted, but Blum warns that a sequel isn't a certainty.
"We're not looking for the next Get Out. When we have a successful movie, we try to resist the urge to do it again – that's a trap you can fall into," he said. "Of course it's in my mind but we'll never do a sequel unless it's something Jordan [Peele] wanted to do, it would be really wrong to do it without him. He's flirting with the idea of it but it's too fresh now."
The company has also had hits this year with Split and Happy Death Day, adding to high-profile successes in recent years such as the Oscar-winning Whiplash and The Purge and Insidious series.
Blumhouse's feature film business is solid, delivering 10-15 movies a year that are typically low budget with minimal risk and large potential rewards in the back end, but the producer admitted that "there's not a lot of growth left" in that side of the operation.
TV plans
Instead, Blumhouse has identified TV and digital as areas it can expand into.
The company has been growing its TV business significantly over the last 18 months, producing shows such doc series The Jinx: The Life And Deaths Of Robert Durst for HBO. In April this year, ITV Studios bought a 45% stake in Blumhouse's TV business, valuing it at $80m.
"TV is a growth business unlike the film business," Blum said. "Financially there's more opportunity in television right now. And for me personally, as someone who comes from features, it's fun to exercise my brain in a different way, to inject a new tool into my storytelling mind."
The company's digital activity has included an investment in horror start-up Crypt TV, which finances short-form horror content and then incubates the IP with an eventual goal of licensing it for series of feature films.
Aside from the growing potential of the markets, a further benefit of having a company that works across features, TV and digital is the ability to offer filmmakers the opportunity to work in all three. "I like to give all our filmmaking talent all of the outlets for them to work in so they don't go somewhere else," Blum said.
Despite the expansion into new fields, the theatrical marketplace remains key for Blumhouse, but Blum is cautious about its future: "No one knows how sustainable theatrical is. People will always go to see movies in the theatre, I just don't know how many theatres and how many movies."
When asked about the UK market, Blum noted that his company's films had regularly been successful in the territory, but that it hadn't produced a significant amount of material with UK filmmakers. He revealed that this could begin to change in the next six months with Blumhouse now exploring the possibility of hiring someone to talent scout in the UK.