Sparkhouse have sold their first project to Netflix; Head Gear backed Black Mass.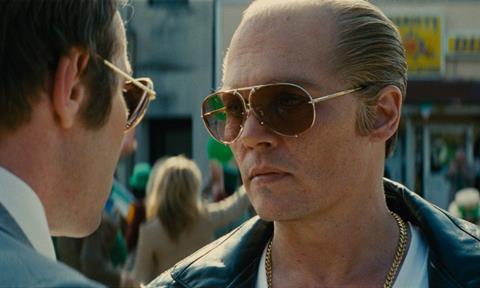 Head Gear Films and Sparkhouse Media have agreed a joint venture covering finance and production for films and TV content.
Head Gear Films is a UK-based movie and media finance company and has supported more than 30 films selling this year at Cannes. Over the past three years the firm has backed with more 150 films including Black Mass (pictured) and Trespass Against US.
Sparkhouse Media is a full-service media company that sold its first major project To The Bone to Netflix for $8m for a launch on 14 July. The company is currently working on Semper Fi with Rumble Films, and the movie is being sold at Cannes by Cornerstone Films.
"10 years ago I began looking to expand my business into LA which culminated recently in finding the right partners in Karina and Talal at Sparkhouse- people who have the same principals about life and business that I have," said Phil Hunt, founder and CEO of Head Gear.
"Honesty, transparency, great at both creative aspects of the industry as well as business, and a great sense of fun too."
Talal AlAbbar, CEO of Sparkhouse, said: "Aside from the similar mind sets of both companies we are excited by the opportunity to further build upon our slate of quality and sensibility-packaged material, whilst at the same time further expanding our ability to become a one-stop-shop production finance solution in this tough market."