GUEST COMMENT: Guillaume de Chalendar from Bank Leumi outlines revenue opportunities for producers in the modern market.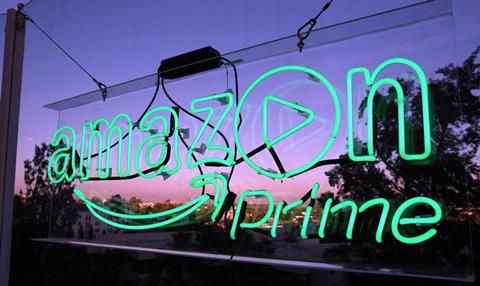 Now, perhaps more than ever, is a great time for movies and television.
The demand for quality entertainment has never been higher and viewers can watch what they want, when they want to, with literally the touch of a button. Producers have more options, too; with streaming services distributing original content, they no longer have to rely on the big studios to green-light a project.
But can they still make money? Moviemaking has always been expensive and risky. With the emergence of competitive technologies and powerful new players like Netflix and Amazon, the marketplace is even more volatile and challenging.
The filmed entertainment industry is in the midst of a major transition, similar to that experienced in the music business 15 years ago. The big disrupter is streaming video, and the leader of the revolution is Netflix. In addition to being a major buyer of content from Hollywood, Netflix is increasingly producing its own programs. Along with competitors like Amazon and Hulu, Netflix has the clout to set terms with producers, in the same way that Wal-Mart holds sway over its clothing and grocery suppliers.
As the industry shifts, feature films packed with high-caliber casts and produced by major studios will continue to thrive, drawing audiences into newly revamped cinemas. Going to the movies has become an experience similar to attending a concert. Big-budget movies still see record profits. Star Wars Episode VII: The Force Awakens brought in the most box office revenue in 2015 worldwide, even though it was released in December. As of June 2016, the movie had generated nearly $2.1bn in worldwide ticket sales.
The small screen
The television landscape is changing, too.
Television budgets are significantly bigger and some of Hollywood's most talented players are producing content for television. A genre that was once looked down upon is now very attractive for the creatives in the industry. Since producers can get orders for a series or mini-series of six or more episodes, they have space to describe characters in more depth and ultimately tell a better story. Television is most certainly no longer the poor cousin of the feature film.
On the other end of the spectrum, there is still a market for artfully-made independent films. Most of these films are financed by wealthy individuals and sometimes by government agencies willing to take equity stakes. However, movies that cost $20-$60m to produce will have a hard time competing, largely because gauging demand for a mid-budget production has become more challenging. It's difficult for these middle-budget projects to secure financing, unless they have an all-star cast.
The good news is that people still love going to the movies. There were 708 feature films released in the United States and Canada in 2015, nearly the same number as 2014. Meanwhile, global box office revenues rose 5% to $38.3bn. The biggest growth came from outside North America, especially in Asia: China's box office receipts shot up 49% to $6.8bn. The number of cinematic screens is rising too, up 8% worldwide, to 152,000, with 93% of these screens set up for digital distribution of movies.
Revenue opportunities
While these trends are encouraging, they don't tell the whole story.
Film-makers can't recoup their costs – and turn a profit – through theatrical sales alone. The key to making money in the movie business lies in what happens after the movie is out of the theater and moved onto other platforms: pay television, DVDs and on-demand video streaming.
This has sparked the growth of "over-the-top" (OTT) services, which deliver content via the internet. In the US, 59% of households with a broadband connection subscribe to at least one OTT video service. Annual revenues from OTT and other forms of digital distribution are on track to increase significantly, from $15.3bn in 2014 to $30.3bn in 2018, while revenues from home video products are expected to decline from $30.8bn in 2014 to $22.8bn by 2018.
These trends have significant consequences not just for Hollywood producers but also for the purveyors of linear television; i.e., the channels that air programs at a fixed date and time. In 2015, OTT companies distributed 14.8% of the television series in the U.S., up from just 4.6% in 2013. During the same period, the share of series distributed by broadcast channels fell from 37.8% to 35.6%.
As it does in music, streaming will drive the market. Streaming companies are no longer a new source of revenue but are now in direct competition with traditional networks and studios. There will continue to be a market for filmed entertainment, with people consuming it when and where they want to – whether in cinemas for blockbuster movies or on their devices for a new generation of television. Producers need experienced lenders with industry expertise, and both parties need to be extra vigilant in navigating this new landscape if they want to remain profitable.
Guillaume de Chalendar is the Global Head of Media and Entertainment at Bank Leumi. Based in Los Angeles, de Chalendar's unit specializes in lending money to producers in advance of the revenue they expect to collect from selling films to distributors, television channels and streaming companies.