Donald Tang's Tang Media Partners (TMP) has acquired a majority stake in US firm IM Global, which is also partnering with Chinese tech giant Tencent on a TV production venture.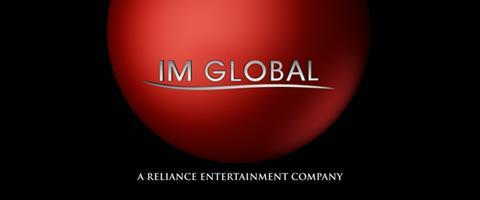 The size of TMP's stake was not disclosed but IM Global founder and CEO Stuart Ford and India's Reliance Entertainment, which previously held a 70% share of the indie powerhouse, remain as significant shareholders. They also maintain seats on the boards of both IM Global and the new TV venture, which will operate under the existing IM Global Television banner.
Ford will continue as IM Global CEO under a new multi-year employment deal, as well as serving in a similar capacity in the TV venture. Tang is now executive chairman of the IM Global board.
Meanwhile, TMG and Tencent are both investing in IM Global Television, which includes a dedicated television production fund, marking Tencent's first foray into international TV production.
Mark Stern will continue in his role as president of IM Global Television.
Based in Los Angeles and Shanghai, TMP is active in the development, financing, production and distribution of content focused on the intersection of China and Hollywood.
"These are landmark deals for our company. In addition to injecting significant growth capital into our fast-growing film and television operations, this puts us in business with one of the most seasoned and respected entrepreneurs on the Hollywood-China axis in Donald Tang," said Ford in a statement.
"We couldn't be more excited at the prospect of working in both the US and in China with TMP, Tencent and Reliance to continue expanding IM Global's worldwide platform. I'm also extremely grateful to my partners at Reliance Entertainment for their tremendous support and delighted they have decided to invest further in the growth of IM Global."
IM Global has offices in New York, London, Mexico City and Beijing and sells both Indian and Chinese-language films, including recent all-time highest-grossing Chinese hit The Mermaid.
DreamWorks Studios backer Reliance Entertainment has sold off some of its India-based entertainment assets, including Reliance MediaWorks and Big Cinemas, but recently partnered with Steven Spielberg, DreamWorks, Participant Media and Entertainment One in the newly formed Amblin Partners.
Tencent is one of China's big three digital giants, along with Alibaba and Baidu, and has recently set up Chinese-language film production units, but so far has had a lower profile than its rivals on the international stage. The company operates the hugely successful QQ and WeChat social platforms and also makes revenue from video streaming, online advertising and mobile games.