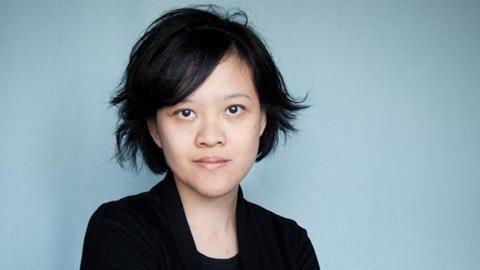 Following her Cannes 2017 title Marlina The Murderer In Four Acts, Indonesian filmmaker Mouly Surya is planning to adapt Mochtar Lubis' novel A Road With No End (Jalan Tak Ada Ujung) into a feature film.
Surya is again collaborating with Rama Adi, her co-writer on Marlina, to adapt the novel about a teacher who joins a guerilla movement following Indonesia's Declaration of Independence in the mid-1940s.
Adi is also producing with Fauzan Zidni through Cinesurya, their joint production outfit with Surya, with backing from Go Studio, the new production arm of Indonesian tech company Go-Jek.
Indonesia's leading ride-hailing operator, Go-Jek is also involved in food and groceries delivery and digital payments and is also planning to launch an SVOD service Go-Play. Its production arm is also collaborating with Vice Media on Indonesian director Joko Anwar's When We Dance.
Marlina The Murderer In Four Acts premiered in Cannes Directors' Fortnight and has since been distributed in 40 countries, including theatrical releases in the US, UK and Canada.
Surya's credits also include Fiksi (2008), which won four Citra Awards including best film and best director at the Indonesian Film Festival, and What They Don't Talk About When They Talk About Love (2013), which was the first Indonesian film to be selected to compete at Sundance Film Festival in 2013.
A Road With No End was first published in 1952 and awarded the first ever National Literature Prize by Indonesia's National Council on Culture, also known as Badan Musyawarah Kebudayaan Nasional (BMKN). The book was translated into English by A.H. Johns in 1968.