Former Focus Features CEO James Schamus also discussed the "bloodbath" of awards season at Sundance Film Festival London.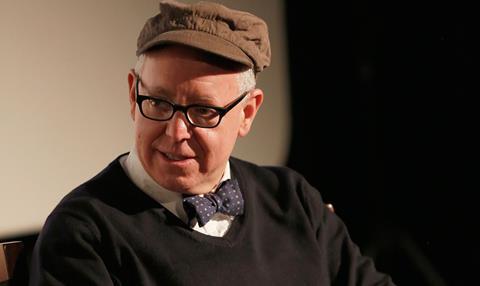 At a Sundance Film Festival London panel held in association with Screen International, writer, producer and former Focus Features head James Schamus said that Ang Lee's film about the iconic 'Thrilla in Manila' 1975 boxing match between Muhammad Ali and Joe Frazier will push cinematic imagery to new levels.
Speaking to moderator Wendy Mitchell, Schamus stated: "The film will be 3D, shot at 120 frames per second, in 4K. Our actors in the ring will be matched with digital avatars and single-set edited. It will be a whole leap in sensorial [experience]."
However, as is the case with Lee's upcoming Billy Lynn's Long Half-Time Walk, cinemas will need to upgrade their venues to show the film as the director intends it to be seen.
"There is no theatre in the world except Ang's editing room in which you can actually see that film," said Schamus, who has spoken to Screen previously about the Ali project.
"I'm actually super-excited," the long-time independent producer said of working with new technologies. "It's been four years that Ang and I have been developing this. We've done extensive testing. It is something completely new, but not in the ways you'd think - it's not superhero movie stuff. When you get to that level of visual data, it's not cinema as you know it but it is very immersive and very intimate."
Schamus, said they are hoping to shoot the project in 2017 (Jeff Robinov's Studio 8 came on board in December), admitted the new technologies required new ways of thinking about production: "You have to change your assumptions about everything: lighting, editing, acting styles… You have to reinvent."
He was speaking shortly after it was announced that the global icon Ali, a three-time world champion, had passed away aged 74 following a lengthy battle with Parkinson's Syndrome.
Awards season
In a wide ranging session, the outspoken producer was also critical of the months-long awards season, in which studios spend "millions and millions and millions of dollars" to get their films across the finish line.
"If you think of some of the Oscars that have been won in recent years by some of the smaller movies, the campaign to get that award might cost more than the profits generated. It's absurd," he said.
Schamus noted that the so-called "Oscar bump" whereby awards contenders benefit from increased box office typically only helped one or two films per year, and that for the rest, "it's a bloodbath".
Career challenges
Schamus regaled the audience with career anecdotes, including how he first met Good Machine partner (and current Amazon Studios head of production) Ted Hope, when both were readers at New Line.
He also discussed pulling off the biggest Houdini act of his career after the Taiwanese billionaire who was originally committed to finance Crouching Tiger, Hidden Dragon disappeared deep into pre-production.
"We spent eight weeks scrambling and patching together the financing. I think the final circular agreement for that movie was something like 23 different entities. It's by far the most complicated deal I ever worked on."
Schamus didn't want to reveal his biggest career regret, but having to put Little Miss Sunshine into turnaround while CEO of Focus Features was among them.
"We could not convince a single major international distributor to pre-buy the movie because it was a first-time film-maker, an American story and had a guy named Steve Carell in it - this is before The Office," he said. "From the day we let it go, I was trying to buy it back."
The film later went on to gross $100.5m and win two Oscars for Fox Searchlight.
Future projects
Schamus also discussed future projects from his new company, Symbolic Exchange, which he launched last year partnering with China's Meridian Entertainment.
One is a Kitty Green-directed feature called Casting JonBenet - about the still unsolved murder case of six-year-old American beauty queen JonBenet Ramsey - which will be a documentary-narrative hybrid.
Another is Thai boxing drama A Prayer Before Dawn, directed by Jean-Stephane Sauvaire (Johnny Mad Dog) and starring rising UK actor Joe Cole. The autobiographical tale of Billy Moore, a British man sentenced to a Thai prison for drug dealing, is shooting now.
Symbolic Exchange has also entered into an arrangement with the Black List to find an emerging genre screenwriter.
"We're looking for elevated horror scripts," he said. "They'll read all the submissions and then hand my team what they think are the ten best. We guarantee that one of those writers will get a deal with us."