UPDATE: Actor expresses contrition after White House condemns remarks as 'sad'.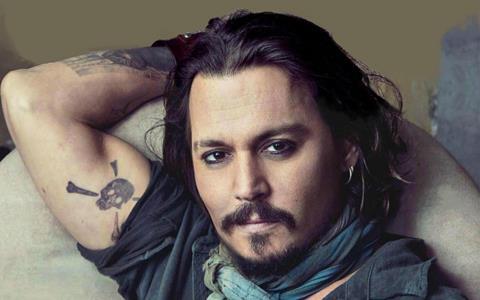 UPDATE: Johnny Depp has apologised after he made comments on the assassination of a US president at Glastonbury Festival on Thursday.
The actor told People magazine his remarks were in poor taste after the White House issued a statement condemning his words.
"It did not come out as intended, and I intended no malice," Depp said on Friday. "I was only trying to amuse, not to harm anyone."
The day before, as he appeared on stage prior to a screening of his 2004 film The Libertine, Depp had said: "Can you bring Trump here?"
After sections of the crowd booed, the actor went on to say: "You misunderstand completely. When was the last time an actor assassinated a president?"
Depp then added: "I want to clarify…I'm not an actor. I lie for a living [but] it's been a while. Maybe it's about time."

"This is going to be in the press and it'll be horrible," he continued. "It's just a question, I'm not insinuating everything."
Abraham Lincoln's assassin John Wilkes Booth was famously an actor by trade.
Depp's comments prompted the White House to issue a statement as reported by ABC News that read: "President Trump has condemned violence in all forms and it's sad that others like Johnny Depp have not followed his lead."
"I hope that some of Mr. Depp's colleagues will speak out against this type of rhetoric as strongly as they would if his comments were directed to a Democrat elected official," the statement continued.
According to CNN and ABC News, the US Secret Service was aware of Depp's comments and said: "For security reasons, we cannot discuss specifically nor in general terms the means and methods of how we perform our protective responsibilities."
Numerous figures took to social media last week to condemn Depp's comments, including US actor and Republican James Woods, who questioned the timing of the remarks on Twitter and referred to the attack by a gunman at a baseball practice session in Virginia earlier this month that injured Republican congressman Steve Scalise and four others.
"While #SteveScalise is in critical condition, you 'joke' about assassination of the President of the United States?"
Recently the US comedian Kathy Griffin landed in hot water and apologised for posing in a photograph with a fake severed head resembling that of Trump.
Depp was a guest of honour at Julien Temple's Cineramageddon event held during the Glastonbury musical festival, where he presented several of his favourite films.