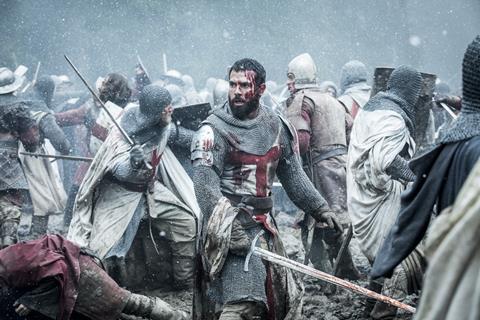 A+E Networks has secured sales of its Knightfall series in a number of new markets, making the medieval drama about the Knights Templar available in more than 200 territories.
New buyers of the series in Europe include A+E's own History channel for the UK, Italy and South Korea, Euro TV for France, Deutsche Telekom for Germany, and OTE Cinema 1 for Greece.
Manoto and the Starz Play SVOD service have picked up the series for the Middle East, Box Channel for New Zealand, Viasat Pay Channels AB for the Nordic countries, Russia and CEE, HBO for Poland, Spain and Andorra, TVSeries for Portugal, and Ren TV for Russia.
SABC has taken the show for South Africa, Canal D for French-speaking Canada, Dramax and K-Star for South Korea, Nitro and Neox – Antena 3 for Spain, and True ID/True ID TV/True TV for Thailand.
Knightfall, which airs on History in the US, Canada, Europe, Latin America and Southeast Asia, was recently greenlit for a second season with Mark Hamill joining the cast and Aaron Helbing signing up as showrunner and executive producer.
The series is an A+E Studios production in association with The Combine and Midnight Radio.