Dogman, Matteo Garrone's urban western about a gentle-spirited dog groomer, has been chosen as Italy's submissions for this year's foreign language Oscar race.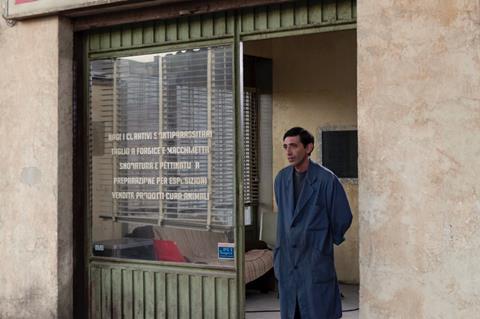 The film premiered in Competition at Cannes Film Festival, where it won Best Actor for Marcello Fonte as well as the Palm Dog.
Fonte stars as Marcello, a gentle man who finds himself involved in a dangerous relationship with Simone (Edoardo Pesce), a former violent boxer who terrorizes the entire neighbourhood. In an effort to reaffirm his dignity, Marcello must submit to an unexpected act of vengeance.
Curzon has UK rights and Magnolia Pictures will release in the US. Garrone's Archimede produced alongside Rai Cinema's Paolo Del Brocco, Le Pacte's Jean Labadie, and Recorded Picture Company's Jeremy Thomas.
Italy's last foreign language Oscar nomination was Paolo Sorrentino's The Great Beauty, which won the award in 2013.