The opportunity to build successful digital businesses in the Middle East is 'immense' if companies can overcome finance and talent issues according to a group of venture capitalists in the region.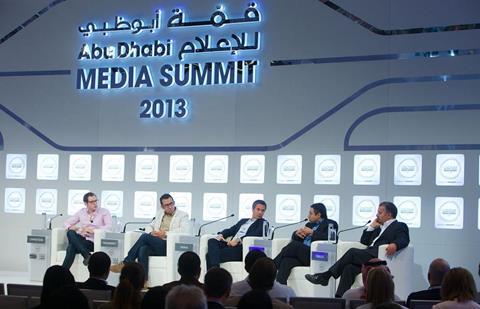 Speaking at the Abu Dhabi Media Summit, Dany Farha, chief executive of BECO Capital, claimed that a start-up could build a successful business by monetising just a small proportion of the territory's 125 million internet users.
"We are set to add another 30 million internet users within two years – that is more than the total number of people that are currently connected in Spain," he said. "You only have to take a few cents from a small percentage of people to build a business."
But he warned that to attract interest from investors, businesses must demonstrate the potential to grow significantly - with many start-ups aiming too low.
"The reason we are not seeing investors writing big cheques is because you need to target large markets," he said. "If it isn't sizeable it's a difficult investment to make. Often it's down to the ambition of the entrepreneur."
Digital start-up opportunities
Google regional manager for the Middle East, Egypt and North Africa, Wael Fakharany, said he was keen to invest in ideas in the video, mobile and user-targeting spaces – with plenty of opportunities for start-ups to explore.
"There are a lot of local needs to be met. For example a service which helps people navigate the traffic in Cairo using mobile and crowd sourced data," he said.
Fakharany complained that the amount of money that investors were willing to pump into start-up digital companies remained too small.
"Funding remains a problem – not the first round of $1-2m but the aggressive $10-15m investments. These kind of sums need to be invested over and over again."
Local VC investment needed
Khaldoon Tabaza, managing director of iMENA, agreed that there must be more support from local VCs who understand the opportunities in the region best.
"89% of the investment in the internet is from international investors rather than from regional investors. Why? Because we have a very disjointed venture capital system.," he said.
"The people who are brave, who take a bet on big investments and take the next step ahead have a huge opportunity."
While the panel agreed that the lack of culture of founding digital businesses in the region was a significant barrier to growth, the Google executive said he believed it was only a matter of time before large local companies emerged.
"All the ingredients are here but so far the recipe has not been good," he said. "We have the talent, the market, the technology and the money – but no-one has mixed it into a good global recipe yet."
Immense opportunity
Sawari Ventures co-founder Hany Al-Sonbaty predicted that the 'dam is going to break' and money will start to flood into the digital space from investors.
"Right now the opportunity to make money in the Arab world is immense," he said. "The people who are taking advantage are those who have been to other emerging markets such as Brazil or India."