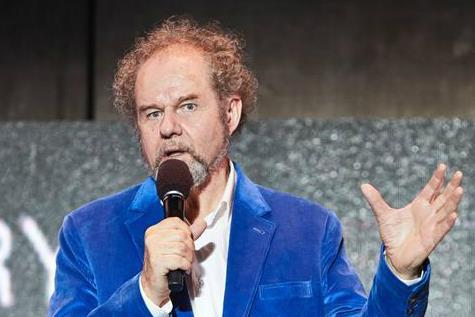 UK director Mike Figgis, who heads Busan International Film Festival's New Currents jury, slammed Brexit and UK prime minister Boris Johnson at the festival's jury press conference on Friday (Oct 4).
When asked how Brexit is likely to affect the UK film industry, Figgis said it was impossible to tell as the process is such a mess. "It's like living in a surrealistic film. We have a prime minister who wants to be Donald Trump, but is a complete fool, and everyone is in a weird state of not knowing what will happen next," Figgis said, without naming UK prime minister Boris Johnson.
"To me it was always clear that the technical challenge of leaving Europe was so complicated and it was never going to happen in a simple way," the Leaving Las Vegas director continued. "There's also the possibility of bringing about big social change. Nothing will ever be the same again. The effect on Europe will also be very large and adds to this global confusion that is everywhere. Normally in political situations, we can be predictive, but this is a complete mess."
Figgis, who revealed he's visited South Korea five times in the past year to plan a Korean project that will be announced at BIFF tomorrow (Oct 5), also talked about the responsibility of judging first and second-time feature directors in BIFF's New Currents competition: "We take seriously the task of nurturing new talent and continuing to support new talent. To make one film is a remarkable achievement, but to continue as filmmaker is perhaps the biggest challenge facing anyone in the film industry."
BIFF's New Currents jury also includes Karlovy Vary artistic director Karel Och, Kazakh actress Samal Yeslyamova, Malaysian actress Lee Sinje and Suh Youngjoo, CEO of Korean sales agency Finecut.
Suh talked about the recent emergence of women filmmakers in Korean cinema. "Female directors have been deprived of opportunities up until now, but are starting to show their voice and vision and finding diverse opportunities to reach the audience," she said.