Writer and creator Shonda Rhimes looks back at career; maverick showrunner Adi Hasak; MIPCOM posts record attendance.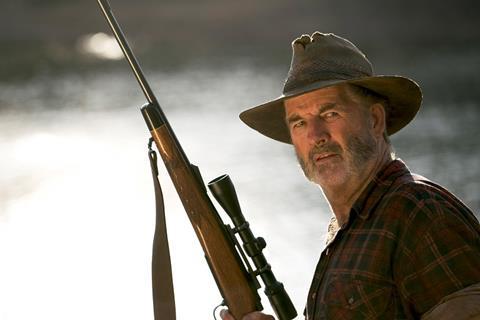 If content is king in an age of proliferating platforms and windows, local content reigns supreme for home-grown platforms competing with international players.
This was the message of top programming and acquisitions executives speaking on a MIPCOM panel on global TV trends on Wednesday (October 19).
Mike Sneesby, CEO of Australian SVOD company Stan, said original local content such as the comedy show No Activity and its psychological thriller series Wolf Creek - a spin-off the hit genre film franchise starring John Jarrett as serial killer Mike Taylor - had been at the heart of its strategy to win over local audiences.
"Initially we focused on big network and studio shows, securing a deal with the likes of Showtime, and then moved very quickly into original shows, boarding our first original show just six weeks after launching," said Sneesby.
"That experience allowed us to see how important original content is in the market and what it can do for your brand. We've now got six original shows."
Catherine Wiernik, director of programmes at Bonnier Broadcasting - the umbrella group overseeing the programming of Sweden's commercial channel TV4 and pay-TV broadcaster C More - said local content had become increasingly important for the company in the face of global competition.
"C More is trying to be the local hero in the face of Netflix. We cooperate with all the big drama brands. Local is very important for C More in terms of supporting subscriptions and differentiating ourselves from other players," she said.
This trend was also evident in TV4's primetime schedule. "The schedule last fall was composed of 100% local production at peak-time. It's the first time that had ever happened," she added.
Adi Hasak
Elsewhere in Wednesday's conferences, maverick creator Adi Hasak - whose shows include the Jennifer Lopez-starring Shades Of Blue and the new series Eyewitness - gave some advice on how to get a drama series noticed in an increasingly saturated high-end market.
"You must create content that rises above the noise. You need an opening that grabs the audience and never lets go," he said.
A remake of Norwegian broadcaster NHK's thriller Øyevitne, Eyewitness has just been launched on cable channel USA Network.
It revolves around two teenage boys and lovers who witness a brutal murder while secretly spending time together in a remote cabin.
Hasak said he had to simplify the storylines - while retaining the core plot - as well as allow a proper resolution to the investigation. "The cop doesn't really resolve the show's climatic ending and something like that wouldn't work for an American audience," he said.
Hasak revealed he planned to continue working with international partners on future projects and is currently adapting a Finnish show called Black Widows, which he described as, "Desperate Housewives on acid".
"It's the story of three women married to the biggest assholes ever. And within eight minutes, they literally blow them away."
Shonda Rhimes
The highlight of Wednesday for many delegates was prolific creator and writer Shonda Rhimes' MIPCOM Personality of the Year Keynote at which she discussed how early dreams to be a novelist (in the vein of Toni Morrison) morphed into training to be a big screen writer to embracing television.
Her television epiphany came with the adoption of her first child.
"I was home a lot and there was a lot television to watch… I watched an entire season of 24 in 24 hours and then moved on to Buffy. I thought wow, this is where all the character development's happening!"
Aside from her hit shows Grey's Anatomy, Scandal, How To Get Away With Murder and The Catch, she also revealed details of the newest project being developed at her company Shondaland.
She described the untitled project as a spin-off of Romeo And Juliet, exploring what happened in Verona and to the warring Montagues and Capulets after the death of the young lovers.