Broadcast's Peter White assesses Ampere Analysis' research into the secretive SVoD service's content strategy in the UK.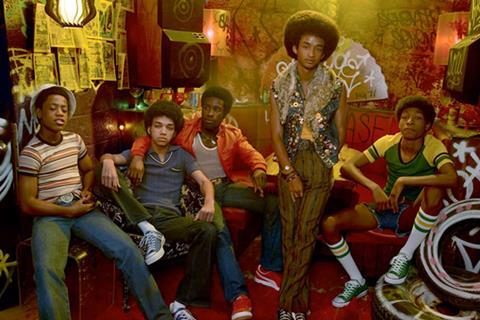 Netflix is cementing its growth in the UK, where it has 6.1 million subscribers, by overhauling its programme library to move from a longtail warehouse to a premium platform.
The SVoD service's second stage of growth is built around a constant refresh of its TV catalogue, with original commissions and high-profile acquisitions replacing older titles.
Exclusive data, provided by research firm Ampere Analysis, reveals that Netflix refreshed an average of 10.6% of its titles each month between July 2015 and March 2016. That rate jumped to 13% of programmes in April 2016.
This turnover comes alongside a huge cull in titles more than two years old. Netflix UK cut its catalogue by 490 TV and film titles from December 2015 to June 2016, from 2,502 to 2,012.
This echoes similar moves in the US, where the firm reduced the total number TV shows on offer from 1,609 in January 2014 to 1,197 in March 2016. It has also reduced its libraries in France and Germany.
Netflix previously relied heavily on geographic expansion for overall growth, but is now changing its content strategy to counter slowing subscriber take-up – it added a below-forecast 160,000 new subs in the US and 1.52 million around the world in its last financial quarter.
Ampere Analysis research director Guy Bisson says: "That road has run out. Netflix must now focus on refining its offer and profile in order to sustain growth within each market, rather than looking to new ones."
This refinement process has been helped by a ballooning number of original commissions, including the Winona Ryder-fronted horror series Stranger Things, Baz Luhrmann hip hop drama The Get Down and Judd Apatow rom-com Love.
Globally, it has grown its originals, which also include feature films from Ricky Gervais and Adam Sandler and docs such as sports series Last Chance U, from 633 hours in December 2015 to 863 hours in May 2016 – a 36% rise in five months.
Its originals are going to become even more relevant to a UK audience later this year with the launch of Left Bank's The Crown.
Despite this originals boom, Netflix still relies on thousands of hours of acquired programming. Shows made in-house by the BBC, such as The Wrong Mans, Luther and Life, account for 3% of the service in the UK, making the division now known as BBC Studios its seventh biggest supplier in the UK.
BBC Studios sits below US giants, including Spongebob Squarepants producer Viacom and Better Call Saul producer Sony, and the top 10 producers account for more than a third of titles across Netflix 's UK catalogue.
While the BBC is a significantly bigger supplier to Netflix UK than any of its domestic rivals, another 7% of the SVoD service's UK library is produced here, taking the total to 10%.
Meanwhile, Netflix has been prioritising global acquisition deals such as its purchase of CBS's digital reboot of Star Trek and Constantin Film's The Shadowhunters: The Mortal Instruments.
Earlier this year, Netflix chief creative officer Ted Sarandos said that "every year the exclusions of different countries in our licensing agreements will become less and less".
However, this has not quite happened on a large scale. "There's definitely evidence that, when it comes to acquired content, global deals are limited," says Bisson. "Netflix 's global rollout earlier this year relied heavily on its own productions and the few high-profile global acquisitions it had made."
Whereas many traditional television execs initially pegged Netflix as a platform or operator, Bisson says it is better characterised as a channel, albeit one without a linear schedule.
He compares its global rollout to US cable networks such as MTV or Discovery, which initially launched internationally with older catalogue content. "As local expectations matured, they localised and developed their offers and began to invest in original content," he says. "What we are seeing now is a natural progression of a strategy that is genetically identical to any channel business."
Netflix, a company that is built on data algorithms, will continue to evolve as it becomes more of a mainstream mover.
"With the access to customer data that Netflix has, it is able to continually tweak its production and acquisition strategy down to a single-country level," adds Bisson.
The average Netflix UK subscriber is aged between 18 and 34 and pays for a multitude of contract-free online services, with a large proportion having young children.
Ampere Analysis data shows that of the SVoD giant's 6.1 million UK subscribers, more than 3.3 million (55%) are aged between 18 and 34.
This is significantly higher than the 37% of internet users in the UK who sit in that age bracket.
Netflix users also watch much less linear television than the UK average. Time spent binge-watching episodes of House Of Cards, Arrested Development and Orange Is The New Black means that this group are likely to watch 15% less linear TV – a blow to terrestrial broadcasters looking to snag lucrative millennial eyeballs.
Kids' content
More than a quarter of Netflix's customers have young children who are increasingly comfortable finding their favourite episodes of Peppa Pig, Horrid Henry and Fireman Sam on their parents' tablets.
Some 12% of Netflix's UK catalogue, which includes 546 original TV shows and 2,173 movies, is kids' content, with classic titles such as Danger Mouse and Japanese cartoon Glitter Force among its most popular. Netflix chief content officer Ted Sarandos said earlier this year that it would "double down on kids and families".
In addition to acquiring more high-profile, first-run family-friendly content, it plans to increase its original kids' commissions from 15 to 35 by the end of 2016.
Ampere Analysis research director Guy Bisson says that parents with young kids are a "key driver" for "next-generation" services such as Netflix. "Content connoisseurs represent the future of TV because nearly every defining characteristic of the way they engage with entertainment favours the new over the old," he adds.
Netflix's tech-savvy young audience is, as expected, app-friendly. Some 18% of Netflix subscribers watch video content on Facebook, while 11% watch on Snapchat.
However, the average Netflix viewer is digitally promiscuous. They are more likely to pay for other subscription services, with Now TV's flexible sports pass, Disney Life and Spotify the most popular.
They are also more likely than non-Netflix subs to have pay-TV and, perhaps most surprisingly, more likely to subscribe to Netflix rival Amazon Prime Instant Video.
"The typical Netflix customer is not looking solely to Netflix to fulfill all of their content needs. Increasingly, it will be important for the industry to think of Netflix as one element of an overall home-content offer. Netflix and SVoD customers in general, frequently buy multiple OTT video services, make copious use of free catch-up from the major broadcasters and bundle in streaming music services," says Bisson.
This article first appeared on Screen's sister publication, Broadcast.