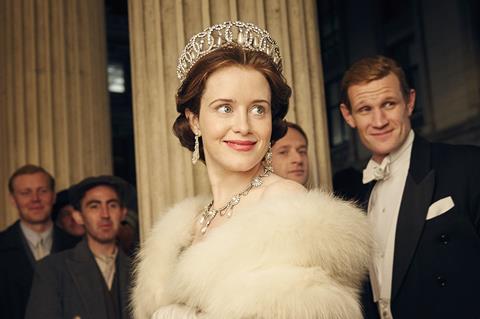 The scale of the challenge to the BBC from Netflix has been laid bare after an intense on-demand battle over the Christmas period (reports Broadcast).
Freesat data, seen by Broadcast, offers a rare glimpse into the performance of the secretive premium subscription service when compared with the largest on-demand PSB platform.
It highlights the speed at which, on the Freesat platform at least, iPlayer's base is being caught – and, in usage terms, left behind – by its £8.99 per month commercial rival.
While not as representative of the make-up of the UK as Barb's panel of 5,100 homes, the Freesat data is drawn from a much larger group of 200,000 connected set-top boxes, which accurately measure when the iPlayer and Netflix apps are booted up.
Worryingly for the BBC, the share of viewers using its ondemand service fell in 2017, despite a host of developments, including the introduction of mandatory sign-in to enable greater personalisation and more prominent programming recommendations.
Viewing on iPlayer slipped from an average daily share of 2.07% in 2016 to 1.99% last year. In contrast, Netflix's share jumped to 2.91%, up from 2.12% the previous year.
Over the six days from Boxing Day, the difference between the two was greater – with Netfl ix enjoying a 3.98% viewing share, ahead of iPlayer's 2.89%.
The gap opened up despite attempts by the BBC to out-Netflix its rival by offering 40 boxsets over the Christmas period, including Miranda, Taboo and both series of Planet Earth and Blue Planet.
The strategy proved more successful in attracting a wider range of users: iPlayer reached 10.5% of homes, against Netflix's 8.2%.
However, the Freesat data shows that over the whole year, iPlayer's reach was down from 8.27% to 8.1%. In contrast, Netflix's reach leaped by a third year-onyear, from 4.6% to 6.17%.
Freesat marketing director Guy Southam said the data shows that Netflix subscribers are inclined to watch multiple episodes in a single session, with fewer users watching for more time than its BBC counterpart.
"Catch-up players like iPlayer continued to serve the widest audience of the on-demand services, as befitting their subscription-free model, while Netflix lived up to its 'binge-watch' reputation, with its users spending the longest time there," he said.
Across all platforms, iPlayer clocked up a record number of requests over the Christmas week – boosted by 30 million views of its archive, boxset shows. The Christmas week generated 69.2 million requests, compared with 58.6 million in 2016.
Despite the success of previously released shows including Line Of Duty, Taboo and Peaky Blinders, EastEnders snagged the top two weekly spots with 1.6 million requests for the soap's Christmas Day episode.
A BBC spokesman said it had been a "record-breaking" year for iPlayer across all platforms. "Freesat is only one of many ways people access BBC iPlayer – it's available on more than 10,000 devices, including many types of connected TV, an area where we continue to see substantial growth," he added.