EXCLUSIVE: UK distributor acquires rights to Lav Diaz's Un Certain Regard entry.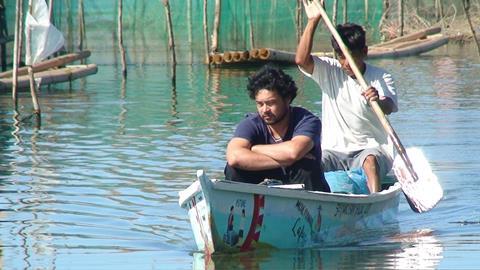 UK distributor New Wave Films has acquired Lav Diaz's epic drama Norte, the End of History.
The festival favourite, which debuted in Un Certain Regard at Cannes and has also played at Karlovy Vary, Locarno and Toronto among other festivals, begins as a riff on Dostoyevsky's novel Crime and Punishment but also alludes to Philippino class and politics, the country's intelligentsia and its foreign-worker phenomenon.
New Wave, which acquired the film from producer is Raymond Lee after its screening at the London Film Festival, plans a spring 2014 release.
Cinema Guild had already acquired US rights.
Screenplay is from Lav Diaz and Rody Vera. Cast includes Sid Lucero, Angeli Bayani, Archie Alemania, Angelina Kanapi and Soliman Cruz.
Philippine New Wave director Diaz won Venice's Orrizonti Award in 2008 for drama Melancholia.