The Amy producer discussed his upcoming Oasis documentary at an event in London.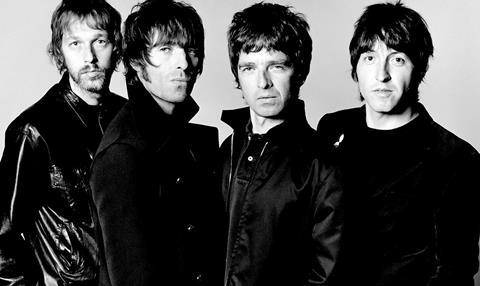 Producer James Gay-Rees, who recently picked up an Oscar for Asif Kapadia-directed Amy, has spoken about his upcoming documentary on iconic band Oasis.
"[Liam and Noel Gallagher are] brilliant to work with, both completely insane and hysterically funny," said Gay-Rees, speaking today at the BASE [formerly BVA] Insight Forum in London.
"It's a really interesting anatomy of how two complete chancers - in their own words - became the biggest band in the world from a standing start in just two years, despite themselves."
The producer revealed that brothers Noel and Liam Gallagher - whom he admitted "can't be in the same room as each other" - approached him and Asif Kapadia (who is exec producing) with the idea for the film, which Mat Whitecross (The Road To Guantanamo) will direct.
"Noel got in touch. He asked: 'Where have all the rock and roll heroes gone? Where's all the mystique?'" recalled the producer, explaining that the team behind the film want it to be a "call to arms" for the music industry.
"Oasis spoke for a generation, for a moment in time. Where's the next band with real balls going to come from?" he asked.
Mint Pictures' Fiona Neilson and Nemperor's Simon Halfon are also producing the film, which is currently untitled.
Gay-Rees is also producing Kapadia's next documentary Maradona, about the mercurial Argentinian footballer.
The producer revealed that the producers originally brokered the deal with Maradona during the 2014 World Cup while he was visiting London, and that they would be flying out to Dubai in April to interview him with the plan being to use Maradona's voice in the film.
The producer also revealed the stark differences between his experiences on Senna and Amy: "On Senna literally everybody contacted us [to offer footage], we had home movies from all around the world.
"On Amy nobody wanted to be involved in the film in any capacity at all, it was like pulling teeth. All these people felt implicit in what happened, it was very complicated morally. There were so many different camps around her and they all blamed each other for what happened. We had to assure people we were going to do right by her."