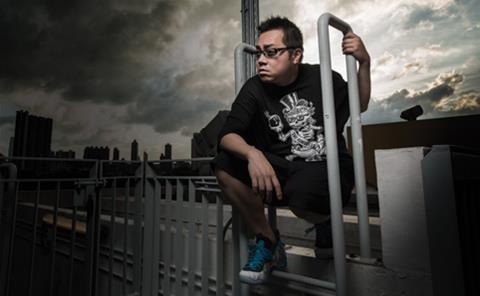 Hong Kong filmmaker Pang Ho-Cheung is directing a three-part adaptation of Jin Yong's iconic novel The Deer And The Cauldron, which Bravos Pictures is selling internationally.
Produced by Pang's Making Film Productions, the three installments are being filmed back-to-back with a tentative budget of $80m for each film. Pang will write, direct and produce. No casting has so far been announced.
Bravos is currently in discussions with potential investors on the project here at the EFM.
In the 70 years since its publication, The Deer And The Cauldron has been adapted into seven different TV series and a hit film starring Stephen Chow. However, this film adaptation marks the first in 26 years.
Jin Yong (aka Louis Cha) also wrote wuxia novels such as The Legend Of The Condor Heroes and The Smiling, Proud Wanderer, which have been adapted into films by leading filmmakers such as Tsui Hark, Wong Kar-wai and King Hu.
Pang has credits including award-winning drama Isabella and the hit romcom trilogy Love In A Puff, starring Shawn Yue and Miriam Cheung (other installments included Love In The Buff and Love Off The Cuff).
The Deer And The Cauldron trilogy is set to begin production in mid-2019 for a theatrical release in 2021.