Crash and Million Dollar Baby filmmaker to attend July festival.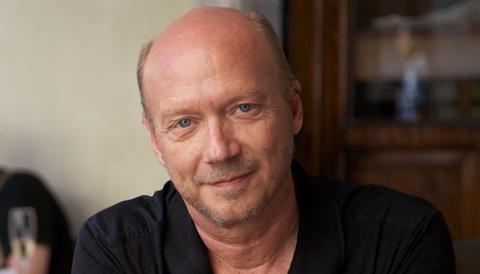 Two-time Oscar-winning director, writer and producer Paul Haggis (Crash) will be a guest of honour at this year's Prishtina International Film Festival (PriFest, July 13-20) in Kosovo.
Haggis will receive the festival's Golden Goddess award, which celebrates contribution to world cinema.
During his visit, he will take part in a masterclass event with industry delegates and members of the public, as well as a panel on human rights.
A special film programme will screen some of Haggis' most successful films throughout the festival. His credits include being a screenwriter on Clint Eastwood's Million Dollar Baby and Letters From Iwo Jima, both of which he was Oscar-nominated for.
He is also the founder of non-profit organisation Artists for Peace and Justice, which assists impoverished youth in Haiti.
"PriFest is thrilled that Paul Haggis can participate in this year's edition," commented Vjosa Berisha, director of PriFest, "Because of Paul's background as both a preeminent filmmaker and founder of his organisation, Artists for Peace and Justice, he is a natural fit for our festival."
The 9th edition of PriFest will be held at new dates this year, July 13-20, and will be based in the city's National Theatre venue.
Further programme announcements will be made in coming weeks.