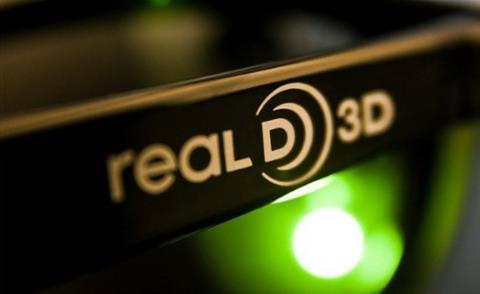 3D tech specialist RealD has filed a patent infringement lawsuit in Germany against companies Volfoni and CinemaNext.
In the complaint, filed to the District Court (Landgericht) in Düsseldorf, RealD allege that Volfoni SAS, Volfoni GmbH and CinemaNext Deutschland Gmbh have infringed three of the company's European patents by sellling or preparing to sell the Volfoni SmartCrystal Diamond cinema systems in Germany.
In the complaint, RealD requests an injunction banning the sale of the infringing devices and seeks financial damages. The asserted patents cover RealD's light-doubling 3D cinema system technology used in its XL product line.
"RealD maintains an extensive patent portfolio covering its 3D cinema systems in numerous international markets, including the United States, Europe, China, Japan, S. Korea, Australia, Brazil, Canada, India, Mexico and Russia, and intends to continue vigorously enforcing its intellectual property rights against infringement of its patented inventions," said Neil Mothew, vice president of intellectual property and legal affairs at RealD.
This is the second patent enforcement action that RealD has taken against Volfoni.
In March 2014, RealD filed suit against Volfoni in the US for patent infringement. RealD ultimately dismissed that lawsuit without prejudice after Volfoni made specific representations and warranties that it had not sold or distributed the SmartCrystal Diamond product in the territory.