International Film Festival Rotterdam (IFFR) has launched the full version of its standalone streaming platform IFFR Unleashed.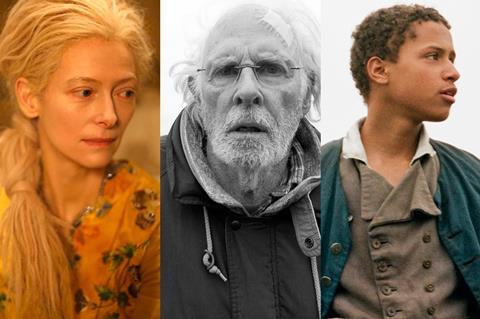 At an event in Rotterdam today (Jan 29), festival director Bero Beyer will unveil the SVoD service, which soft launched during last year's festival, along with a crop of available titles.
The platform, available online now, will feature choice films from previous IFFR line-ups alongside curated auteur highlights. Launch titles include Jim Jarmusch's Only Lovers Left Alive, Alexander Payne's Nebraska, Nuri Bilge Ceylan's Winter Sleep, and Andrea Arnold's Wuthering Heights.
Alongside films, the platform will also offer access to masterclasses, interviews with filmmakers, and further film-related content.
During this year's festival, the IFFR Pro team will be holding meeting with sales agents, rights holders and filmmakers to discusses possible collaborations with the platform.
The festival is citing its financing model as "more advantageous [to filmmakers] than those of other major streaming platforms". Rights holders will receive a 50% revenue share, which will be worked out on a proportional basis depending on how many minutes are streamed on the platform, and IFFR intends to re-invest the remaining 50% into improving the service.
IFFR managing director Janneke Staarink commented that the festival is looking to work "with directors and rights holders to find tailor-made solutions to fit their needs and their film's particular situation".
"We're working with films that IFFR has specifically chosen and loves, which creates a more collaborative relationship than the typical VoD distribution deal. This includes deciding together where a film should be available on a territory-by-territory basis," Staarink added.
In terms of pricing models, throughout the 2018 edition of the festival IFFR Unleashed will offer an early-adopter subscription rate of €60 per year in the Benelux territories, which will subsequently rise to €90. Outside of the Benelux, the platform launches as a transactional service with a pay-per-view model: films will be priced at €4 in EU territories (aside from the Netherlands, where TVoD is also available for €5 per transaction) and $4 (USD) outside of Europe.
The service will be available worldwide with the exception of the US.
Festival director Bero Beyer explained that the target audience is festival-goers:
"There is a clearly defined core target group for IFFR Unleashed. We host them every year here in Rotterdam, and I have no doubt that their hunger for year-round access to the kind of quirky, unexpected, boundary pushing, brilliant content showcased on IFFR Unleashed is strong and very real. Today our mission as a festival goes beyond presenting a premiere. We need to continue extending it to helping filmmakers find their audience outside the festival circuit."
IFFR has been involved in distribution in the Netherlands for multiple years, habitually releasing films backed by its Hubert Bals Fund as well as winners in its Tiger competition. IFFR Unleashed is seen as a continuation and expansion of those efforts.
Staarink added: "Unleashed is also about bridging the gap between the filmmaker and the complex world of digital distribution – reducing the technical, practical and financial obstacles while maximising possibilities and using the competitive advantage we have – we are flexible, nimble and willing to seek out more customised solutions and arrangements."